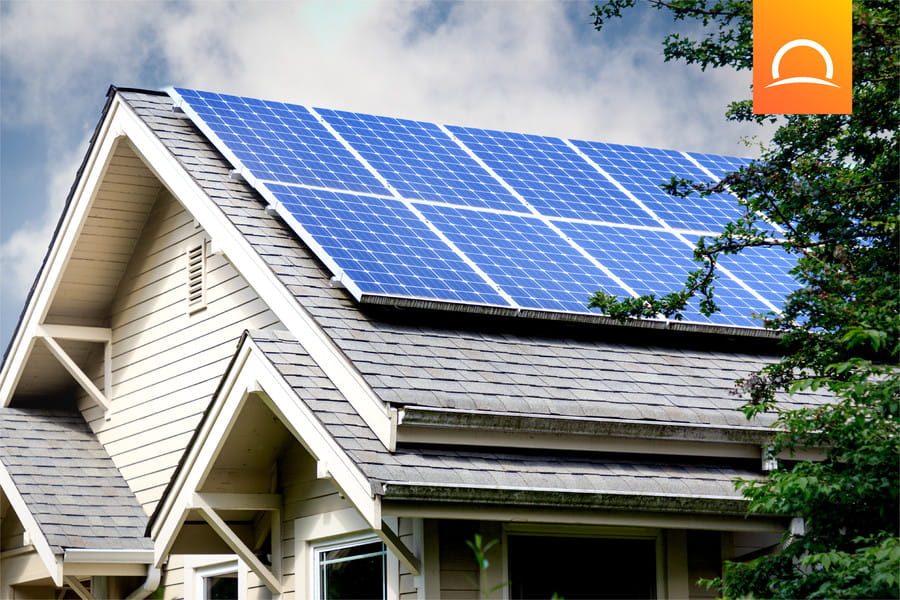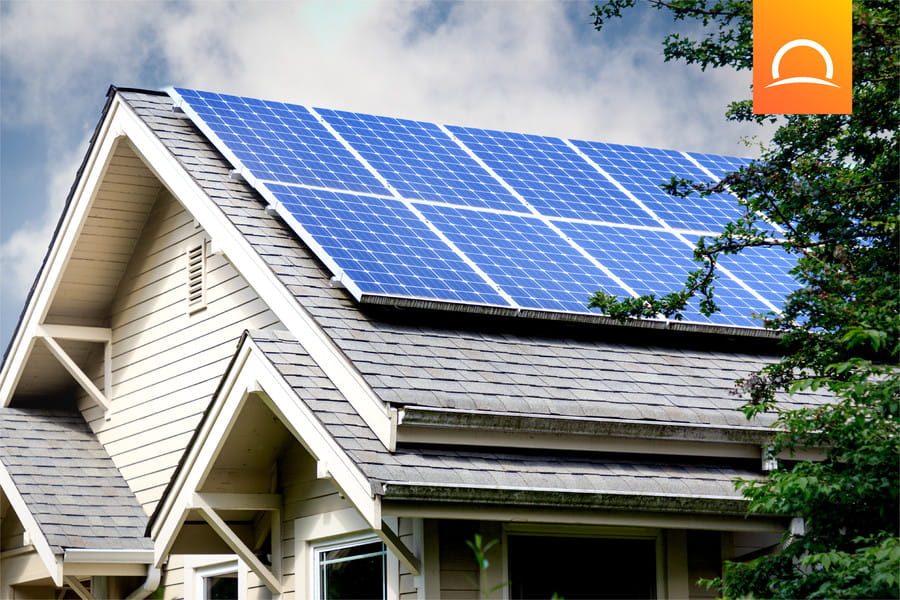 When you make the switch to solar, you're investing in a long-term energy solution. You count on your solar system to produce a certain amount of energy to power your home, reduce your dependence on traditional grid energy, and, in many cases, even lower your utility bills each month.
One of the ways that you can feel more secure in your solar investment is with a solar production guarantee.
When your solar system is installed, your solar provider may offer a production guarantee, which means that your solar system is guaranteed to produce a certain amount of energy during a specific timeframe. The production guarantee is typically for a set amount of years - the solar provider may reimburse you for the underperformance, or repair your system under its warranty to meet the production rate that has been guaranteed.
We're breaking down how production guarantees work to protect your solar investment.
How Does a Production Guarantee Work?
A solar production guarantee gives you the confidence that your system will perform as expected. Typically, solar engineers predict the amount of energy your solar system should be producing each year based on your geographical location, weather trends, the type of solar system you have installed, the size of your home, and other factors.
That prediction is then guaranteed, which means that if your solar system doesn't meet its annual production goal, you'll be reimbursed the difference between the actual production and the production guarantee.
While solar production guarantees may be offered for cash purchases, Sunnova customers are able to benefit from a solar production guarantee with most of our products. Under Sunnova's production guarantee, if available in your state and with your product, your solar system is guaranteed to produce a set amount of energy each year for the lifetime of your agreement. And if your system fails to meet the mark, you'll be credited the difference on a yearly basis.1
Own Your Solar Panels? Want a Production Guarantee?
If you own your solar panels but do not have a production guarantee, you can take advantage of an extended production guarantee with the Sunnova Protect™ Services Platinum Plan. Regardless of who installed your solar panels, or whether or not your manufacturer warranty is expired, you get all of the benefits of our industry-leading production guarantee.
When you sign up for the Sunnova Protect™Platinum Plan, our engineers will assess and diagnose your solar system and give you an estimated energy production report that shows you how much energy your system should be producing for years to come. If your system isn't producing the amount of energy we guarantee, we'll credit you the difference. It's that simple, hassle-free, and secure.
With any Sunnova Protect™ Service Plan, you will get our 24/7 system monitoring for the entirety of your agreement – we will alert you to any issues with your solar energy production.
When you've made the decision to switch to solar, you want to do all that you can to make sure that the benefits of your system are as high as possible. A production guarantee is a great way to keep your home running smoothly with less worry.
Interested in guaranteeing your home solar system's production? Learn more and get a free, no-obligation quote today!
1. Solar system's cumulative production is evaluated each year, beginning on the third anniversary of the service agreement, to validate the annual production guarantee. If the system produces more than the guaranteed product, the excess in production will be rolled over and counted towards the following year's production guarantee. A production guarantee may not be available with all Sunnova products or in all states or territories.
2. Different plan options available. Product benefits depend on the plan selected. $99/Year correspond to Basic Plan (monitoring). Maintenance and repair services require Premium or Platinum Plan. Production guarantee requires Platinum Plan.