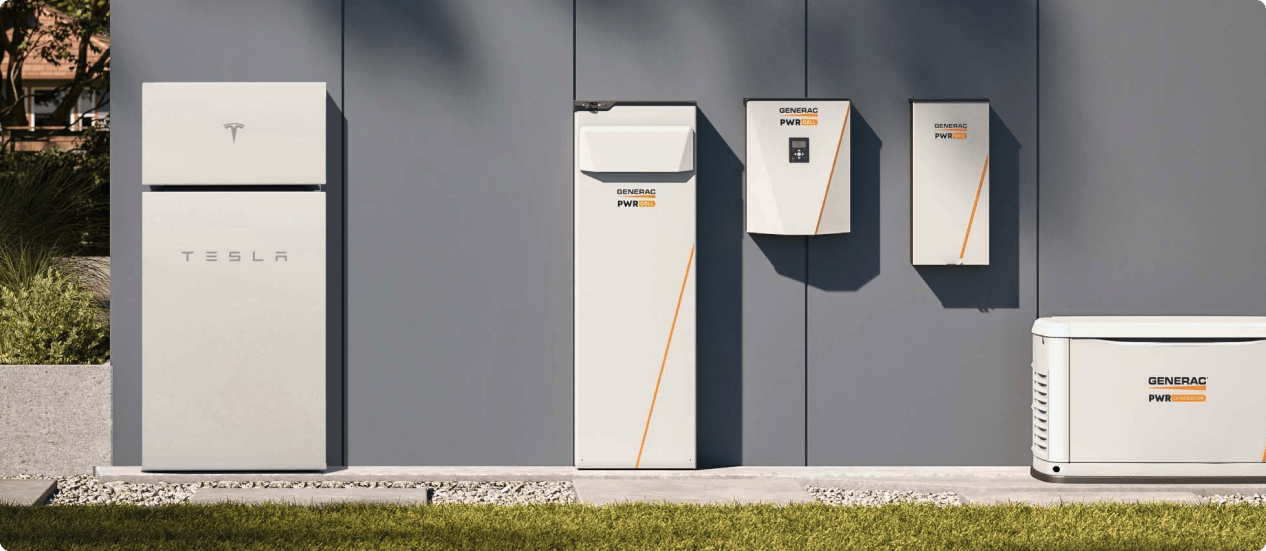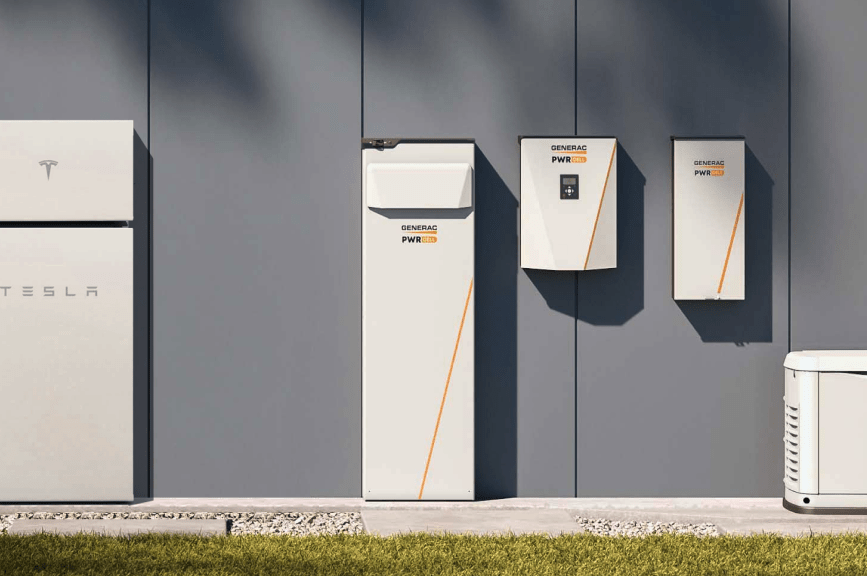 With home solar and Tesla Powerwall solar battery backup, you'll gain major stability during a power outage. Depending on your usage, your essential appliances and lights can stay on until either the battery is depleted, or power is restored.
Benefits of Solar Battery Storage
When you bundle solar battery storage like Tesla® Powerwall with your home solar system and standby generator, you're setting yourself up for long-term energy independence.
Create and store your own power. A solar battery lets you increase your energy independence by producing your own clean, renewable solar energy to power your home, while storing excess energy in the battery for later use.
Power when you need it most. Unlike a solar-only system, a solar system paired with a solar battery produces solar energy during the day and stores excess energy in the Powerwall for use at night, or any time it's needed.*
Energy in an emergency. During a power outage, your Tesla® Powerwall or other solar battery will provide resilient backup power so you can run essential appliances or your whole home.*
Tesla® Powerwall and Generator – Providing Backup Power in Harmony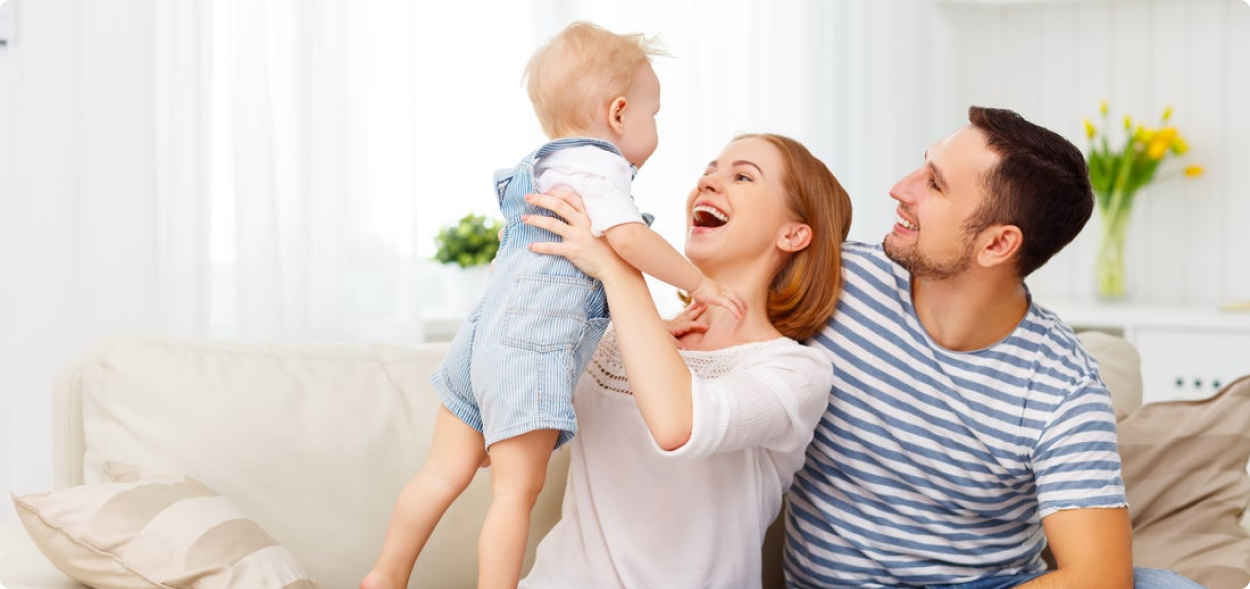 If you live somewhere with long-term grid instability or frequent natural disasters, it's important to think about a solution for full energy reliability. After all, what if the grid is down for days, weeks or even months?
That's why households add a standby generator to their home's solar system and solar battery storage—setting themselves up for long-term energy independence by automatically delivering power during an outage once the solar energy stored in your battery has been used up.
During a short-term power outage, your Tesla® Powerwall will be your immediate form of backup power. When the grid is offline, your Powerwall battery will power essential appliances in your home until that energy is gone, or power is restored.
During longer-term power outages, once your Powerwall solar battery is low, additional backup power can be accessed from your standby generator.
4 Steps to Long-Term Backup Power
Here's how Tesla Powerwall will work with your generator:

The National Weather Service (NWS) monitors the nation's weather conditions and issues alerts when extreme weather is possible. If NWS issues a weather alert for your area, your Tesla Powerwall will automatically be placed in storm mode, which ensures you have the maximum amount of backup power available in the event of a power outage.

During a power outage, your Powerwall will automatically turn on and provide power to your home before your generator.

When your Powerwall battery depletes to its minimum setting, your standby generator will then automatically turn on.

Your solar system and Powerwall will not power your home while the generator is running. Instead, if the sun is up, your solar panels will charge your battery while the generator powers your home.
Depending on how long the power is out, this cycle may repeat once your Tesla® Powerwall is fully recharged. During an extended power outage, the more conservative you are with your energy use, the less you will have to use your generator and potentially costly natural gas or propane.
Bundle a Standby Generator with Home Solar + Tesla Powerwall
Take control of your home energy costs and gain energy independence when you produce and store solar energy for your home, bundled with your home standby generator.

As a Tesla®-certified installer, Sunnova is one of the largest residential Powerwall installers in the United States. If you purchase a standby generator with a home solar system and Tesla® Powerwall battery, you'll have the convenience of a single point of contact for all services and installation by local experts, backed by a leading national energy service provider.
Get your free solar + storage + generator quote now!