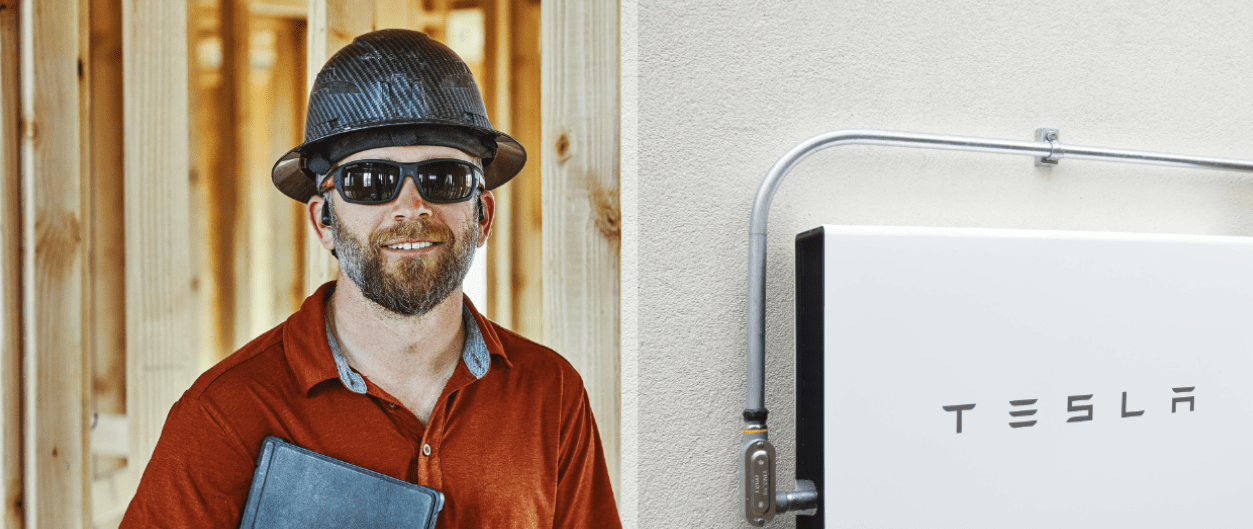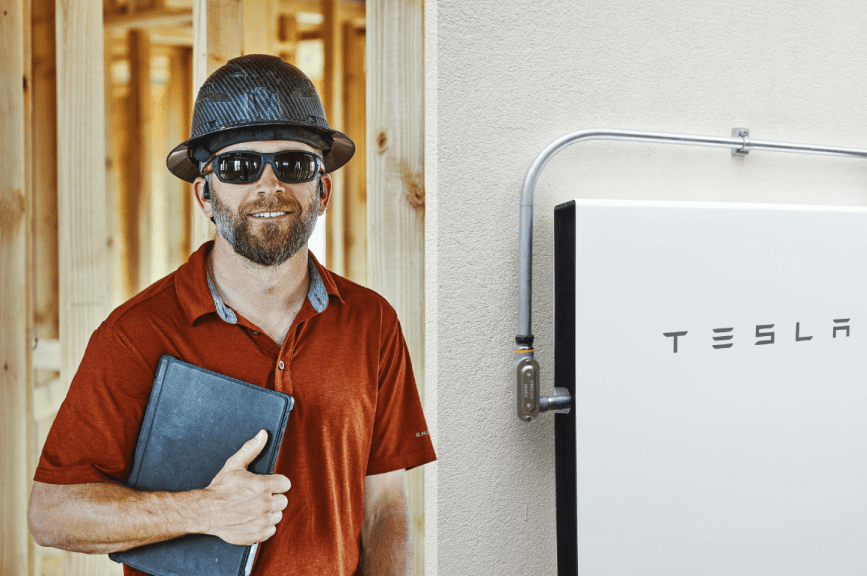 Builder trends for sustainable, energy-efficient homes have been on the rise as demand for the concept continues to grow in the U.S.
A 2023 study* found 75% of Americans are willing to pay more for a home that's already green or eco-friendly. And an overwhelming 91% of Gen Z — those born from 1997 to 2013 — say having a green home is important to them.* 63% of realtors also say they've found value in promoting energy efficiency on their listings.*
As net-zero homes — homes that generate as much energy as they use — increase in popularity throughout America,* builders have begun to make green technologies — like solar panels, Level 2 EV chargers, ENERGY STAR® appliances, battery energy storage systems (BESS) and more — standard offerings in their new build communities.
While battery storage is a relative newcomer to most builders' build plan, those who pair it with solar as a standard offering in their new home communities could see benefits for both themselves, and their buyers.
Why Homebuilders Should Make Solar + Battery Storage Standard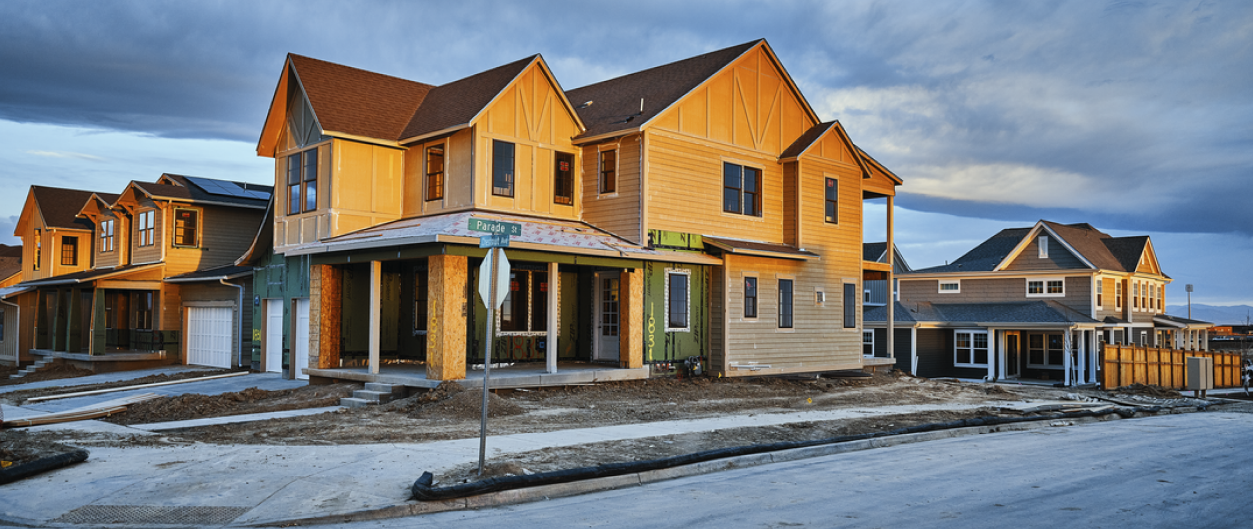 Houses built today will determine residential emissions in the future, so the way builders construct their communities today impacts our sustainability efforts for years to come. Having solar and battery energy storage systems standard in new builds could play a key role in enabling net-zero homes throughout the country.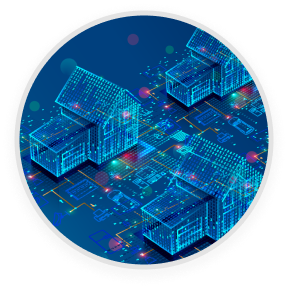 Microgrid Communities
When a home installs solar with storage, that residence reduces the load on an already-overloaded utility grid — especially in states with aging infrastructure, like California. Microgrids can take this concept and magnify it beyond the home value to the community level — allowing residents to produce power for community assets and share power amongst one another.
In a microgrid community, each home can act as a nanogrid, with a separately metered on-site solar energy system and BESS set up in a way where excess power could flow to the community or grid.
The neighborhood could have its own community solar, energy storage, emergency generation and microgrid controls. During a power outage, the microgrid could be activated, able to island from the grid and provide on-site power to the community.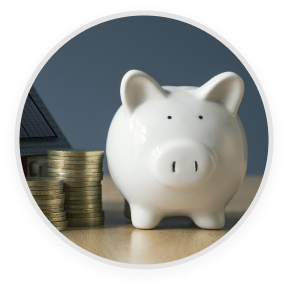 Potential Financial Subsidies
A growing number of states offer attractive financial subsidies and incentives to builders who meet certain Zero Energy Ready Home (ZERH) and ENERGY STAR® standards, some of which can be spurred with the inclusion of home solar panels and battery storage.*
ENERGY STAR® builder incentives nationwide
Federally, builders can also be rewarded for building energy-efficient homes with the IRS code Section 45L tax credit. The credit provides single-family and multi-family homebuilders with $2,500 or $5,000 per unit for meeting a certain level of ENERGY STAR® or ZERH efficiency measures, respectively.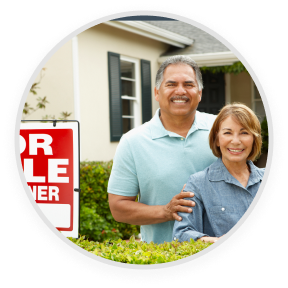 Economies of Scale
57.7% of homeowners say that solar power adds to a home's value at least somewhat, while 17% of those believe it adds to the value substantially.* If solar and battery storage became standard on every new home in a community, the increased economies of scale may ultimately improve the value proposition of the systems.
Beyond property value, though, the resulting environmental impact if every new home in a community had solar and battery storage could be significant:
In 2021, the average American home consumed 10,632 kilowatt-hours (kWh) per year.* Under this assumption, a developer who builds 200 single-family, net-zero homes would prevent 1,507 metric tons of CO2 from being emitted — the equivalent of electricity use in 293 homes for one year.* Talk about green building!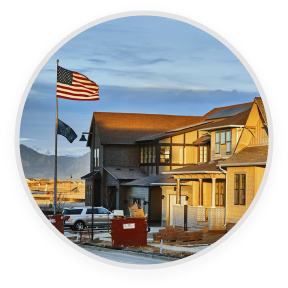 Stay Ahead of the Curve
Some states are considering or have already implemented policy mandates that require builders to make solar and storage systems standard. California, for example, already necessitates solar on every new single-family build, and has directives for solar and storage on certain other types of new buildings. Starting to make the combo standard now will help keep builders current in states that follow suit.
Benefits of Solar + Battery Storage for New Home Buyers
Solar battery storage is a plus for new home buyers because it increases energy reliability and resiliency and ensures that — whether on or off the grid, day or night, during the calm or when nature rears its ugly head — they'll have the freedom to live their lives uninterrupted.*
Specific benefits of solar and BESS for new home buyers include:
Create &
Store Power
By making solar and battery storage standard in new home communities, buyers can increase their energy independence by producing their own clean, renewable solar energy to power their home — storing excess energy in the battery for later use.
Peace
of Mind
Offering solar panels without a battery connected to the utility means a buyer's system will not work during a power outage. With solar panels and a BESS, the system can continue producing solar energy during the day and store excess energy in the rechargeable battery for use at night, or anytime it's needed.
Protection from Peak Utility Rates
Depending on where the community is located and when paired with solar, smart software can automatically power the homes with solar energy and send excess energy back to the utility during peak rate times. This optimizes customer savings and maximizes net metering credits when on a time-of-use electricity rate plan.
Considerations for Homebuilders
Incorporating solar and battery storage into the homebuilding process may require an added layer of complexity due to additional approvals, coordination with the solar installer and enhanced collaboration with impacted trades, such as electricians.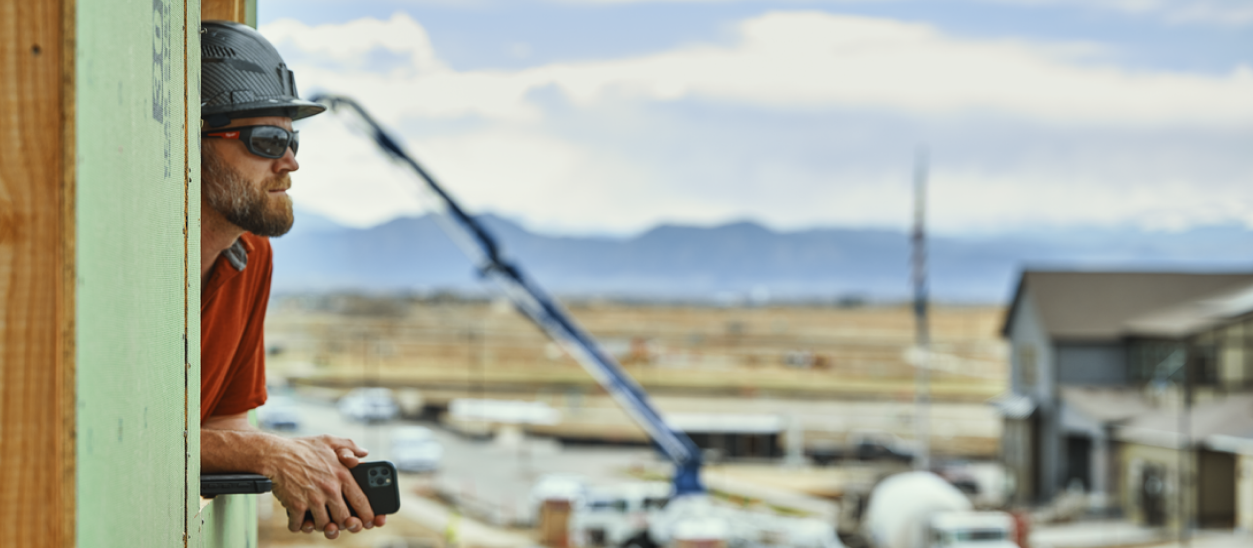 This does not need to result in home construction delays* — Sunnova's vertically integrated approach aligns with your construction process to minimize any friction.
To ensure these green technologies can be installed efficiently and keep construction on schedule, our New Homes team regularly educates local permitting, inspection and even utility officials on solar and BESS products, designs and code-compliant building practices.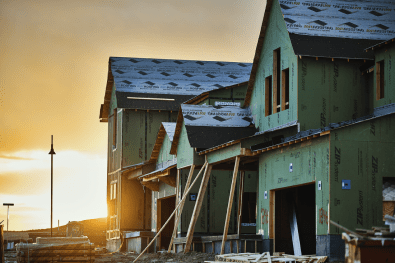 Be a Net-Zero Home Building Leader
Ready to make solar and battery storage standard in your next new home community? By building net zero homes, you could be benefiting your customers, your local utility and your own business by bringing safe, reliable and affordable solar technologies to your projects.
Sunnova has a specialist in your region ready to consult on your next build.