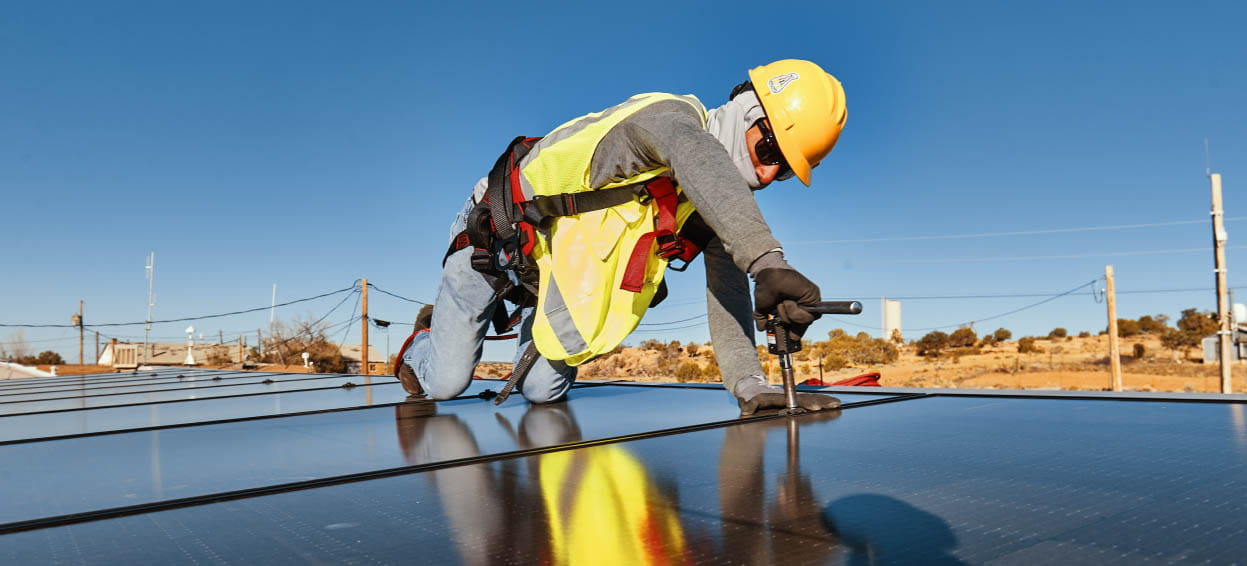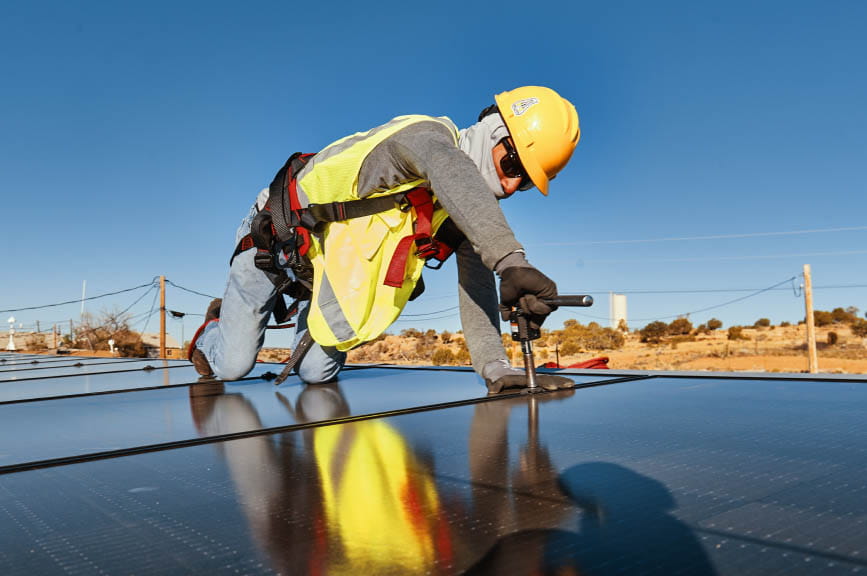 Curious about how long it takes to go solar? It can take anywhere between one to twelve months from the time you sign your Sunnova solar energy plan until your home solar system is turned on.
To go solar, there are a few permits to acquire and inspections to pass. Installation is usually the shortest part of the process! Sunnova and your dealer will keep you updated every step of the way.
Initial Site Survey
A Sunnova dealer will conduct an extensive review of your home and energy needs to generate a custom solar energy plan. Your dealer will look at shading, roof type, roof angle, and more. Your dealer will ask you to provide as many past utility bills as possible so we can understand your home energy needs in greater detail.
Before the dealer presents your Sunnova solar energy plan, we will perform a credit check.
Approve Solar Energy Plan
When you sign your Sunnova solar energy plan, your dealer will be with you to answer any questions. Sunnova will verify your energy plan terms with you over the phone or online.
Home Solar System Design
This is where we get into the details. Your dealer will review the site survey and work on designing your home solar system. The dealer will lay out where all the solar panels, batteries, and other equipment will go on the home.
Permitting
Your dealer will make sure any necessary permits and paperwork for your local authority and utility are taken care of. Once everything is in order, your dealer will schedule your installation.
Installation
The big day is here! Your dealer will be on site to install your home solar system and show you the details of your home solar system. This typically takes one to three days.
Utility Inspection
Before you can turn on your home solar system, your local utility or other local authority may need to physically inspect your home solar system. This will also be the time your home solar system gets connected to the utility grid. In certain markets, you'll receive a net meter.
Flip the Switch to Energy Independence
Once the utility approves your solar system, you are ready to flip the switch and start producing efficient, green solar energy!
The length of the installation process will depend on a variety of factors, such as obtaining any necessary permits and utility approval.
Going Solar with Sunnova
Going solar is more practical, reliable and cost-effective than ever… and with Sunnova, adding solar to your home is easy. From the second we knock on your door to the time your solar panels start producing electricity, we deliver the tools, support, and advice you need to make going solar simple. In this video, you'll learn what you can expect when you decide to go solar with Sunnova. For more information on Sunnova and the home energy services we offer click here.