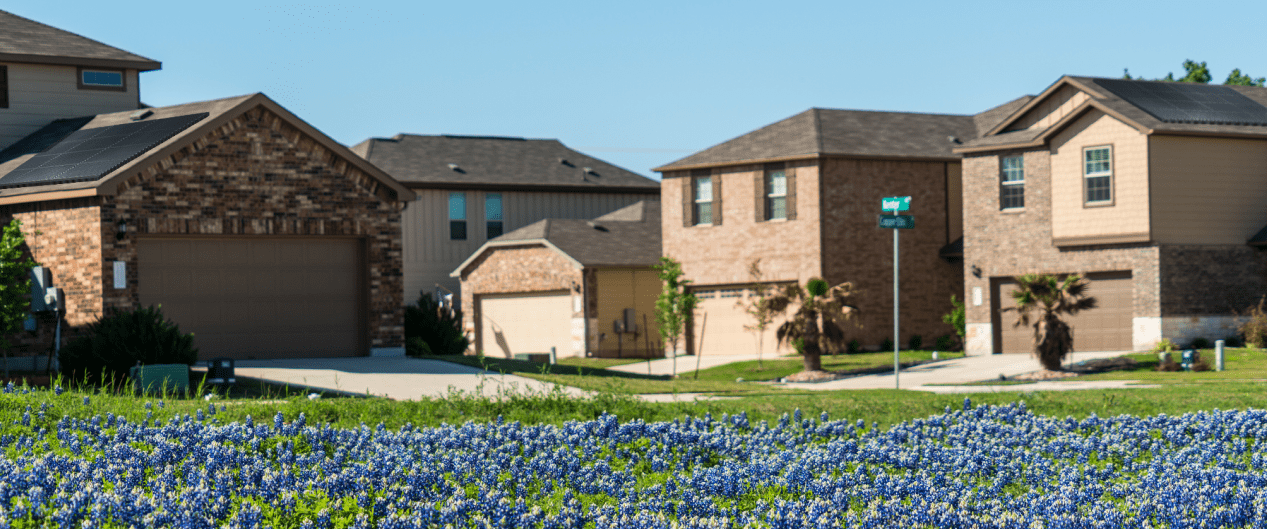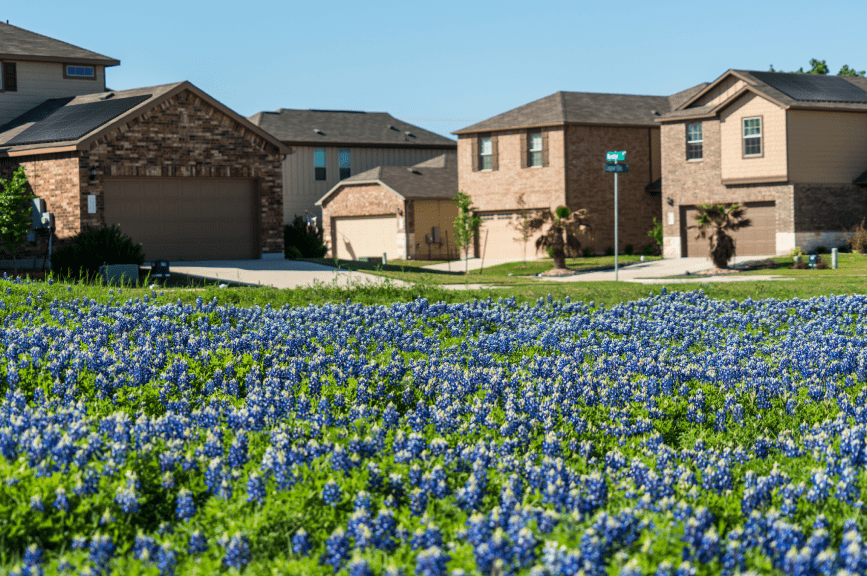 Take advantage of Sunnova's solar plans in the city where it all started.
Across Houston, homeowners are taking control of their energy bills. It's becoming easier, thanks to citywide solar initiatives designed to boost solar energy in Houston and help the city become carbon neutral by 2050.*
With sunshine blanketing the Bayou City more than 200 days a year, homeowners are installing solar panels in Houston, and tapping into the power of sunshine.
As electricity prices increase while the cost of solar in Texas has dropped 50 percent over the past decade,* rooftop solar makes more financial sense.
The Future of Electricity Rates in Houston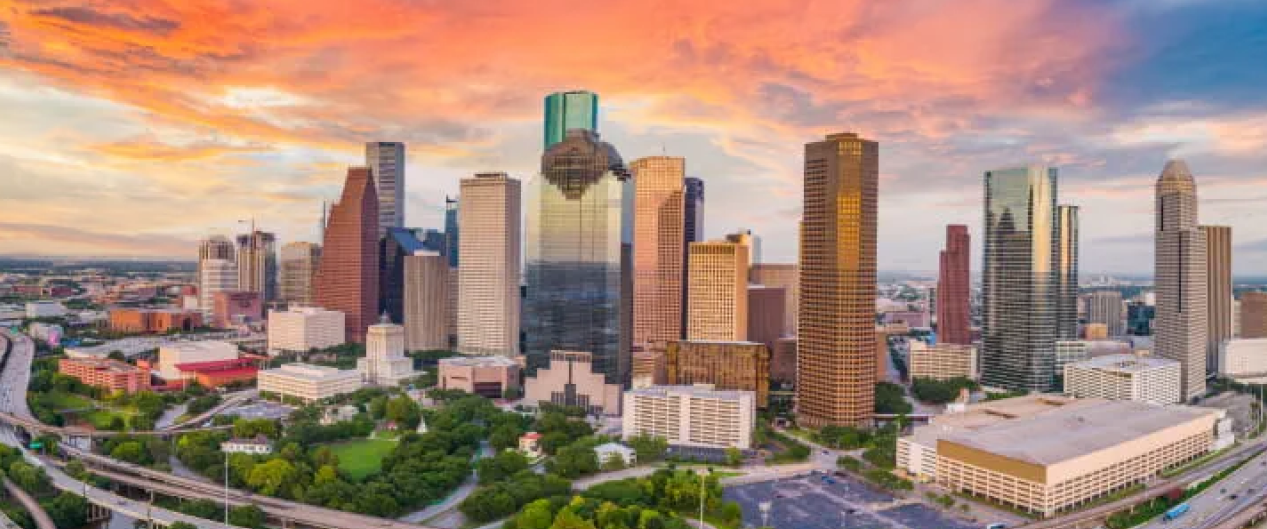 In addition to ample sunshine, Houston is among the most humid cities in the U.S. The combination of heat and humidity leaves residents relying more on AC as summers become hotter and more extreme. In fact, Houston's average summertime temperature increased by 4.2 degrees from 1970 to 2022, with an additional 53 days where temps soared above normal.*
What about electricity rates in Houston? It's been hard for residents to find relief from the unrelenting summer heat, but many found relief from sky-high electricity rates. After reaching their highest levels in 2022 since deregulation, Houston electricity rates declined, thanks to a drop in natural gas prices and increased generation from renewable sources like solar and wind.*
But the relief promises to be short-lived. CenterPoint Energy gained approval by the Public Utilities Commission of Texas to recover $200 million that the utility incurred to lease mobile generators do provide emergency power during peak demand periods.*
Following Winter Storm Uri, utilities are now allowed to seek rate increases for leasing or owning emergency generation power equipment. As extreme weather persists and utilities turn to emergency sources to keep the power on, Houston electricity prices may continue to escalate.
Find out how much you could reduce your utility bill with solar panels in Houston!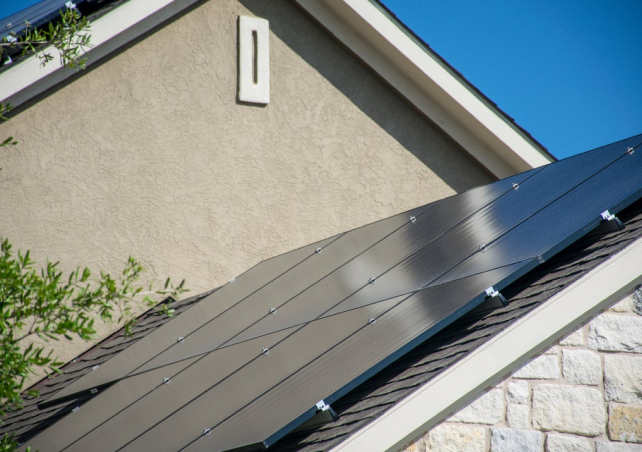 You can't control electricity prices, but you can lock in your energy costs with Houston solar panels. Depending on your financing option, you can opt for a fixed solar rate or an escalator. Either way, you'll pay a set amount each month and can worry less about unpredictable utility prices. And, as electricity demand grows, severe weather prevails and Texans face air quality issues, the more rooftops that have solar, the more we'll all benefit.
For instance, if solar panels were placed on every available rooftop in Texas, the output could have replaced as much as 60% of the power lost in the 2021 freeze and reduced the overall grid strain.* And that's accounting for the lower panel efficiency during cloudy winter weather.
Are solar panels worth it in Houston, Texas? Absolutely. Not only can you benefit financially, but you're also helping the planet, strengthening your community and reducing your dependence on the grid — making solar energy in Houston an all-around win.
The cost of installing a solar system in Houston can vary by thousands from one home to the next.
Your final cost will depend on factors like:
What equipment you choose (number of panels, panel wattage, inverter, etc.)
Which solar financing option you select
Any applicable federal and local incentives
Since deregulation, residents are free to choose from a number of retail electricity providers (REPs) serving the Houston area. Texas doesn't have any statewide mandate in place for solar net metering, which works by crediting solar customers on their electricity bills for the excess energy their solar panels generate.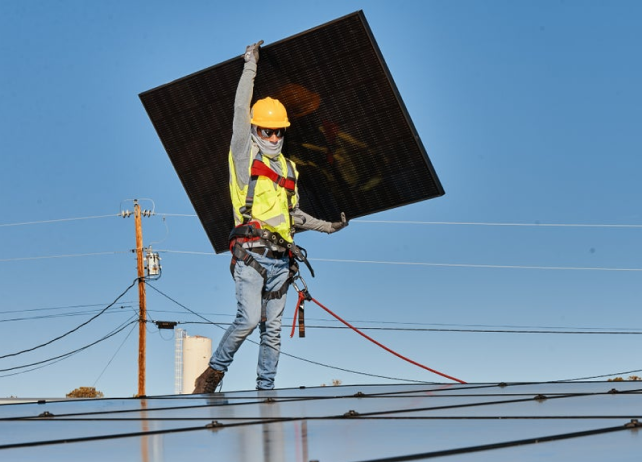 Instead, homeowners can take advantage of solar buyback programs that work similar to net metering (but are designed for Texas' electricity market). Houston solar buyback rates vary by REP and can range from full retail rate to wholesale rates with seasonal limitations to nothing, so be sure to shop around.
Customers of David Energy who install solar with battery storage can earn utility bill credits through Sunnova's new Adaptive Retail Rate plan. Sign up and Sunnova will optimize your battery to dispatch stored energy to the grid when the price of electricity is high to help improve energy reliability for all Houstonians ― and reduce your overall energy costs.
If you finance your Houston solar panels with a loan, you may also be able to take advantage of the solar investment tax credit (ITC). This federal credit enables customers who own their systems outright to deduct 30% of their solar installation costs on their federal taxes through 2032.*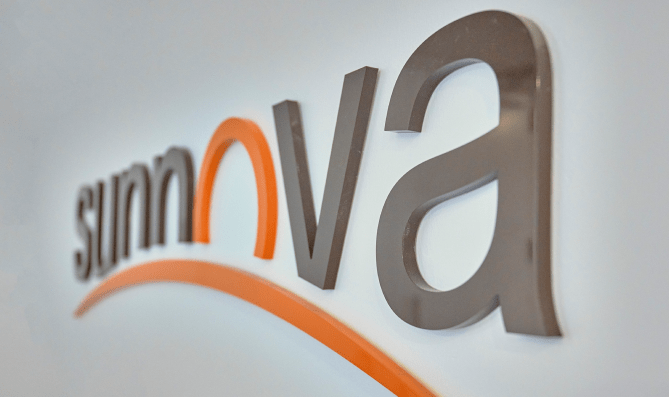 With all the solar companies in Houston, why choose Sunnova? Founded a decade ago in the Bayou City, Sunnova has served roughly 20,000 total customers across Texas as of mid-2023. When you go solar with Sunnova, we'll connect you with the top Houston solar installers, and back each system with our 25-year system coverage.
Our mission is to provide you with a better energy service at a better price. We're a proud pioneer of the transition to renewables and the shift to energy independence — right here in the Energy Capital of America.