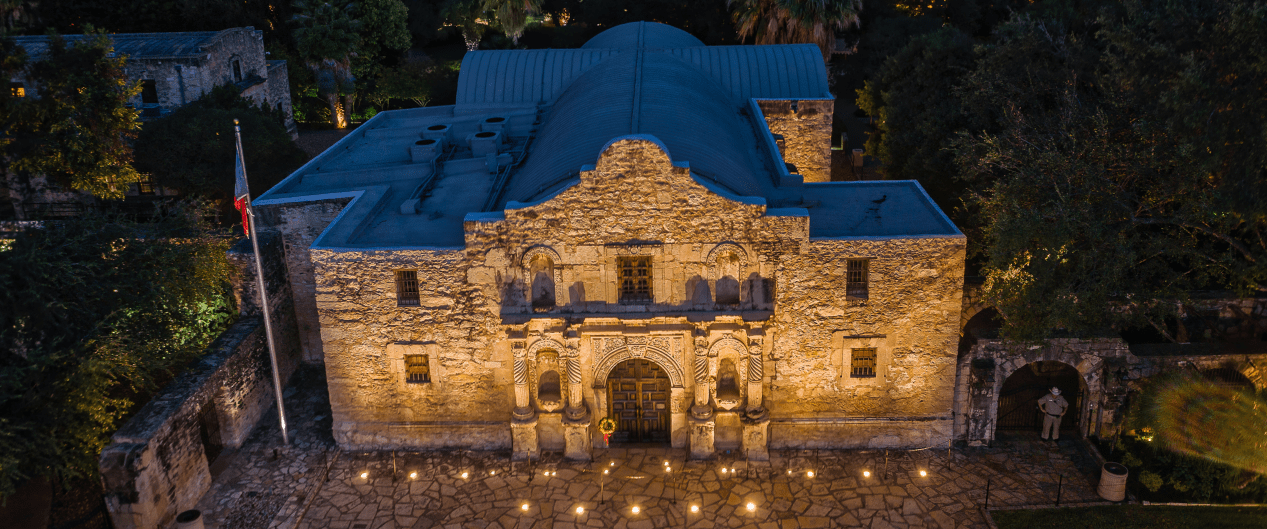 Go solar with Sunnova in the solar capital of Texas
San Antonio is home to The Alamo, where Texans fought for their independence and ended the Texas Revolution. Nearly 200 years later, the city is fighting a different battle — one against carbon emissions — in pursuit of energy independence.
The metropolis has maintained its rank as the top solar city in Texas and the fifth in the U.S. for installed solar energy capacity, which has grown by 39% between 2020 and 2022.* Basking in more than 250 days of sunshine each year, San Antonio has an ideal, year-round environment for solar generation.
If you've been thinking about installing solar panels in San Antonio, now is the time ― before electricity rates are slated to rise again in 2024.*
Since the pandemic, the city has been one of the fastest-growing in America. This means, as more people flock to the metropolis rich in cultural heritage and home to world-class museums, we can only expect solar adoption to continue soaring.
A new revolution is underway in the Alamo City: a clean energy revolution.
Where are San Antonio Electricity Prices Headed?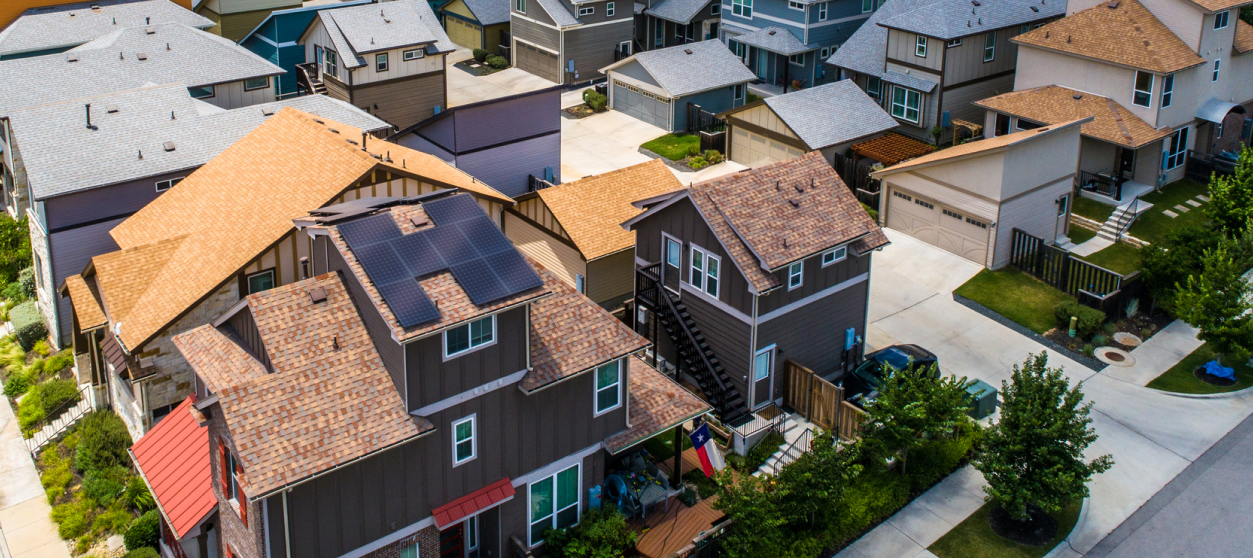 CPS Energy is the municipal utility serving the City of San Antonio. Fun fact: it's also the largest municipally owned utility in America, providing electricity to more than 930,000 ratepayers and natural gas to more than 380,000.*
The connection between size and rising prices is this — few people in San Antonio will be unaffected.
In 2022, CPS Energy raised its gas and electric rates for the first time in eight years, and it's planning more rate hikes in 2024 and 2026.*
Last year, the utility raised its rates 4%, but the average residential electric gas bill spiked 22% from March 2021 to March 2022. Why? The cost of producing electricity went up about 16% while the price of natural gas fuel skyrocketed more than 70% over the same period.*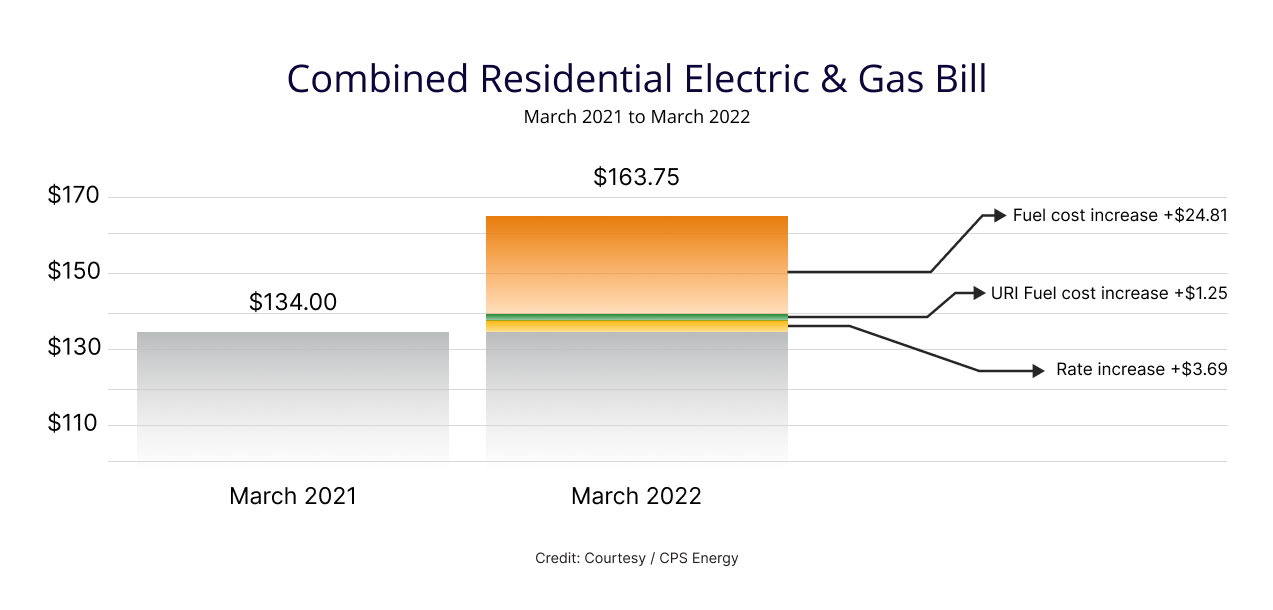 Natural gas prices are influenced by both domestic and international market drivers. During that time, the global demand for natural gas had outpaced production, weather-related events led to depleted storage inventories, and the Ukraine crisis prompted the EU cut its reliance on Russian gas. Winter Storm Uri also played a role in the escalating price of electricity in Texas, but that pales in comparison to rising fuel costs.
It's unclear how much CPS Energy will raise rates in the coming years. However, officials have used 5.5% as a 'placeholder' for increases in both 2024 and 2026, citing the need to cover infrastructure maintenance, technology improvements and staffing needs.*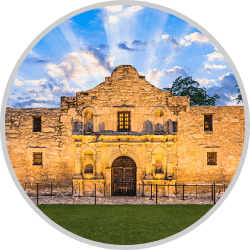 Where does that leave us?
"Remember the Alamo." The battle cry for Texans in their fight for independence remains a signal of strength and courage when a situation seems hopeless.
But there's hope yet. As CPS Energy customers face rate hike after rate hike, they can arm themselves with the power of sunshine.
Find out how to protect your home from rolling blackouts with battery storage in San Antonio!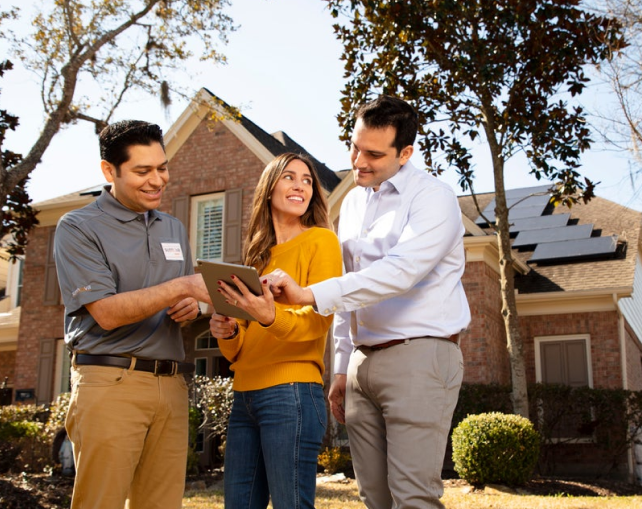 We can't control the market forces, but we can change our response to them. As such, more residents are installing solar panels in San Antonio and locking in their electricity prices.
Instead of worrying about how much your CPS Energy bill is going to rise, you can install solar panels in San Antonio and take the guesswork out of your bill. If you finance your system with a solar loan, you can pay a set amount each month and won't have to worry about volatile utility prices.
In a solar-friendly city like San Antonio, there's also a community benefit to going solar, such as helping create clean energy jobs and releasing fewer CO2 emissions into the air when powering your home. How much, exactly?
How Much do Solar Panels in San Antonio Cost?

Are solar panels in San Antonio worth it? Without a doubt. Not only can you benefit financially, but you're also helping the Alamo City reach its climate goals, while reducing your need for fossil fuels from the grid — making solar in San Antonio an all-around win.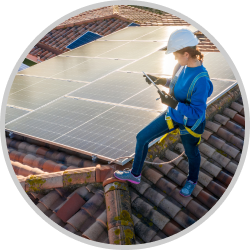 The cost of installing solar panels in San Antonio varies considerably for each home, even by the thousands. Your final cost will depend on factors such as:
What equipment you choose (number of panels, panel wattage, inverter, etc.
Which solar financing option you select
Any applicable federal and local incentives
CPS Energy offers a full-retail rate for net metering for customers who own their solar systems. This means, whenever your San Antonio solar panels produce energy you can't use, you may receive credits on your electric bill by sending that energy back to the grid.
In addition, if you finance your San Antonio solar panels with a loan, you may also be able to take advantage of the solar investment tax credit (ITC). This federal credit enables customers who own their systems outright to deduct 30% of their solar installation costs on their federal taxes through 2032.*
With all the solar companies in San Antonio, why choose Sunnova? Founded right here in Texas, we've served roughly 20,000 total customers across the Lone Star State as of mid-2023. We work with a select network of high-quality dealers and solar installers in San Antonio who have first-hand knowledge of the Alamo City and we back each system with our 25-year system coverage.
Our mission is to provide you with a better energy service at a better price. We're witnessing a profound paradigm shift to cleaner, cheaper and more reliable energy solutions. And we're proud to be helping pioneer the energy transition in our home state.