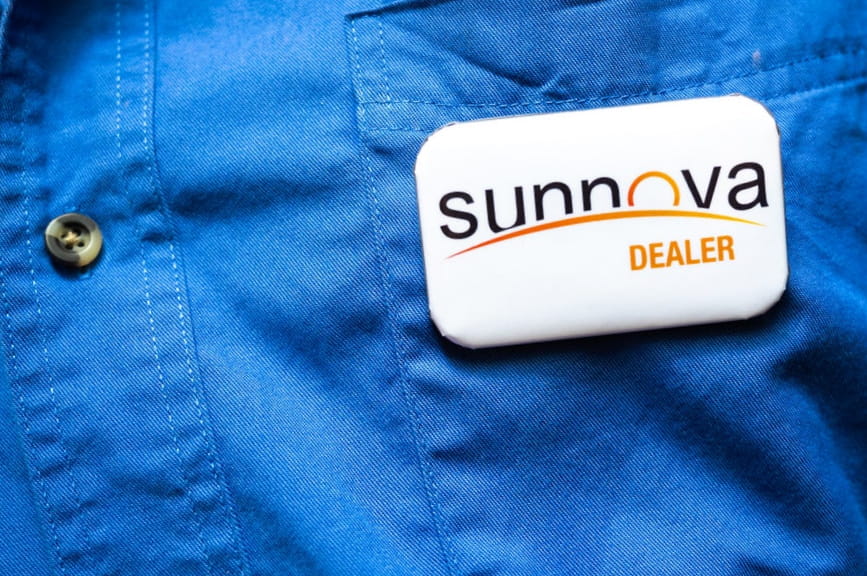 By Michael Grasso
EVP, Chief Revenue Officer
Being a great solar dealer is more than just offering quality workmanship. To truly stand out in our dynamic, highly competitive industry, an exceptional customer experience (CX) is essential.
You likely already know this — there are studies and statistics galore about the benefits of prioritizing CX. But it's another thing to translate all that insight into a CX program that's customized to solar, specific to your individual business and flexible enough to scale and sustain as your operation grows.
From the moment you appear on a prospect's radar, you're being judged on the experience you provide. With the soaring popularity of solar and other energy solutions, there's never been a better time to establish yourself as a solar energy business people trust and are willing to refer to their inner circle.
As someone who's spent more than three decades building brands based on service experiences, I wanted to share this high-level guide to help solar dealers of all sizes elevate their CX programs and create more positive touchpoints throughout the customers' journey.
Be Transparent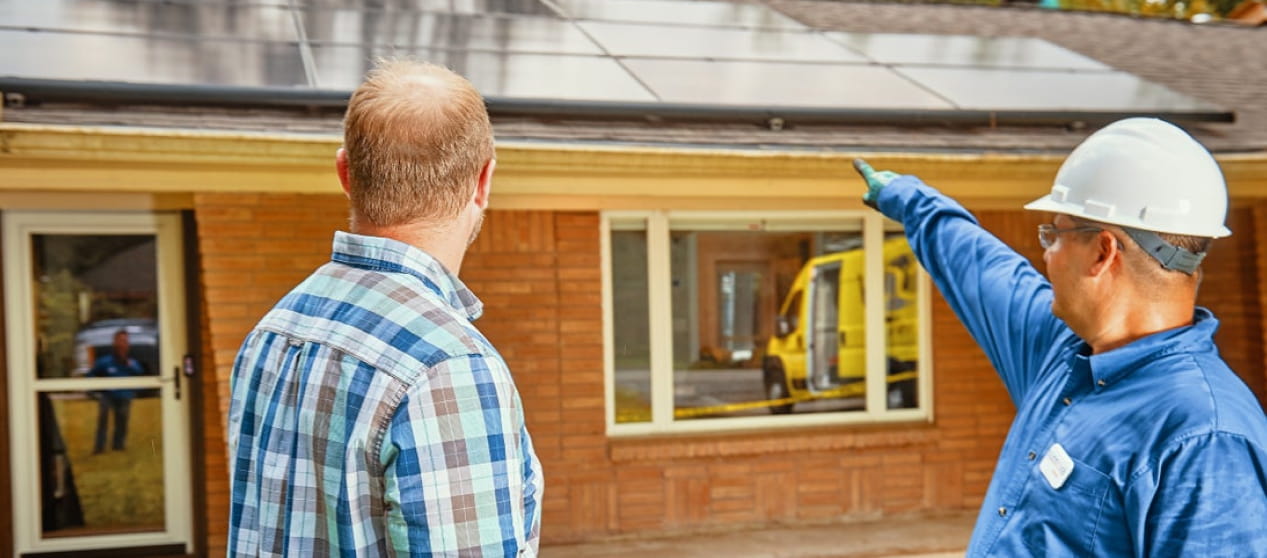 There is never a good reason to mislead a consumer or for that matter, to push too aggressively and force a hasty decision. The benefits of solar speak for themselves – decades of clean energy generated right from your rooftop. The longevity of this service amplifies the need to ensure the customer understands the commitment they are making with a long-term, high-capital investment offer. For these reasons and more, it's important to educate prospects with as much transparency as possible.
Once a consumer has expressed interest, set all the expectations up front. Spell out everything.
Talk about how long it might take to gather permits, collect materials, round up labor, install the system and obtain PTO. Explain possible hurdles with the local jurisdiction and utilities. Educate them on what solar can and can't do — for example, do they know they need to add a battery to power their home during a blackout? And use their newfound understanding as an opportunity to share resiliency solutions or additional add-ons (new roof anyone?) that will save them time and money in the future.
That said and while it's important to offer add-ons, don't get your customers lost in a maze of options. Strike a connection to their intended goal and be transparent about where you're driving them — this helps avoid frustration and potentially increases their receptiveness to other products and services you have to offer. Battery storage, load control, EV charging and other products have their place in the sales experience, find the appropriate time to introduce them.
The path to purchase is a way to tell consumers you're easy to do business with. Bringing a high level of transparency upfront goes a long way in making people feel they know what you're selling, are making the right decision and know the full suite of options available to them.
After that, excellent work, the right equipment and quality communication will take care of the rest.
Step Up Your Communication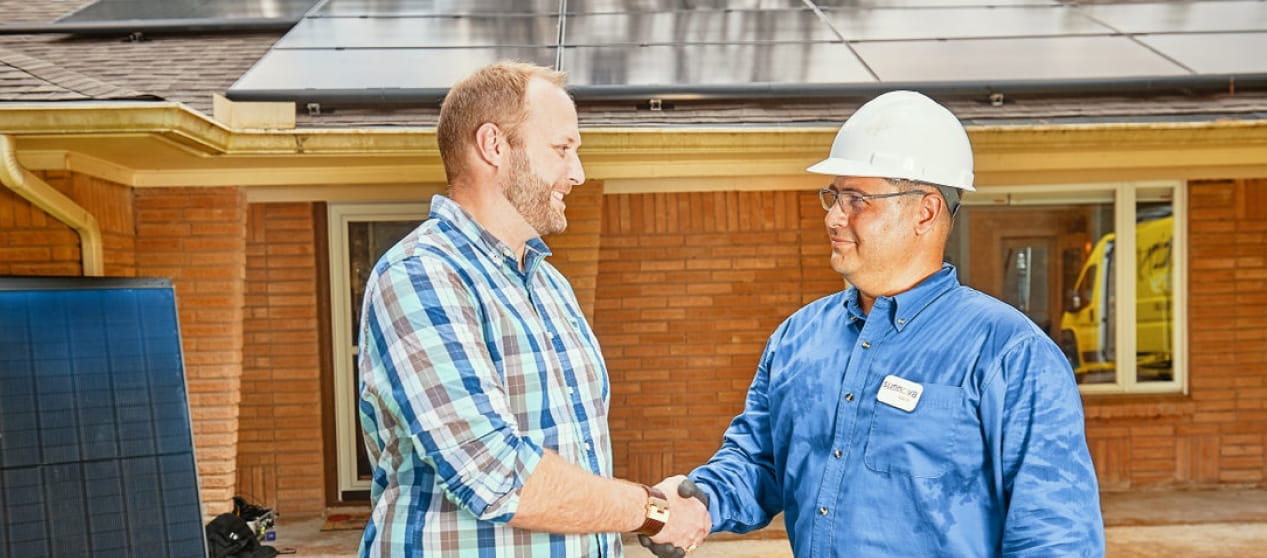 Transparency and communication are like two peas in the CX pod.
Great solar dealers know how to strike the right cadence of good, quality communication with prospects and customers — providing information that's quick to digest, easy to understand and focused on the things that matter most to them.
The average solar install takes around 4 months to complete. That means your customers are likely going to experience excitement when they first sign the contract, and then a dip in morale where they might start to second guess or get buyer's remorse. This dip happens more often and intensely when they don't have the right level of communication, and hence don't understand the status of their project.
The research shows that solar customers become most dissatisfied in the period between sale and installation, so frequently communicating milestones and status updates is critical to help them understand where they're at in the journey and that you are shepherding the process along. Again, this is where transparency around delays and obstacles plays a significant role, especially those that are outside of your control.
It's critically important for you to proactively communicate with customers during their solar journeys, to provide them with the best service possible before, up to and beyond PTO. Send emails. Make calls. Shoot texts. Educate them! A little goes a long way in driving a more satisfying customer experience.
Ask for Reviews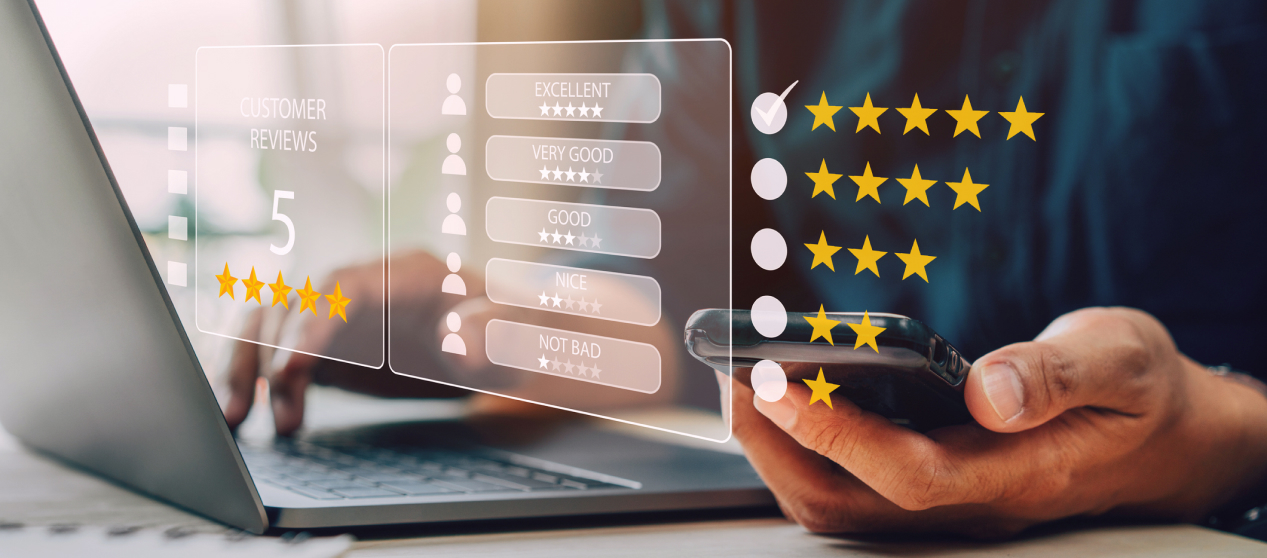 Asking your customers for a review or referral is something that should not be forgotten, discounted, or overlooked in this business.
Most solar prospects are interested in validating their purchase by hearing from others about their experiences with your company. Since it's such a sizable investment, customer testimonials and reviews are both vital to convince people you're worth their hard-earned time and capital. As many Sunnova dealers can attest, their largest percentage of sales still come through referral channels.
In my view, the period immediately after installation — often the highest point in solar customer satisfaction — is the best time to ask for a review. But don't hesitate to ask along the journey when the time is right.
Your process should include sending a communication asking the customer if they had a good experience with your company — prompting them to note where you exceeded expectations and where you fell short. If they respond positively, encourage them to leave a review with the sites you think are important for your local market —Google, Best Company, and Yelp Reviews are big ones. If they respond negatively, rather than ask for their review then, ask for a chance to make it up to them. You want to get them to the position where they're going to provide an honest, positive review.
If and when you get a negative review, you should have a process to work it immediately. Don't let them build up — you should have a person or team who can monitor review sites and develop custom responses that show other prospects you're taking their matter seriously.
Identify the reviewer whenever possible, reach out to them and determine the steps you can take to resolve their issues. Once the problem is corrected, ask that they go back and update their review accordingly.
Build a Better Referral Network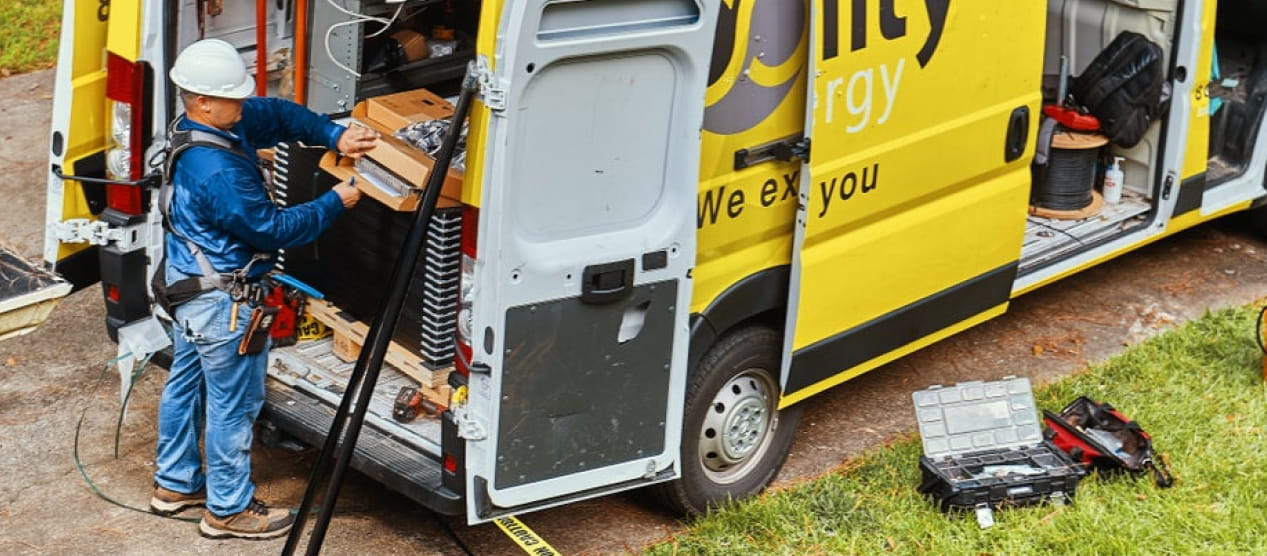 A good, quality sales experience is the recipe for a solid solar referral network.
When customers, industry colleagues and even employees make referrals, they are essentially vouching for your company — creating a perception of trust that leads to more sale opportunities and conversions.
While you don't want to ask your customers for a referral at every touchpoint, pick 3-5 milestones — say, at first contact, PTO, 3 months in, 6 months in or 1 year in — and naturally integrate it with a relevant, supporting communication.
At first contact, even if you don't close a prospect, ask them for three referrals — "I'm sorry solar doesn't work for your rooftop or situation, but can you give me the names of three people you know who might benefit from it?" Simply pitching that out creates an ever-expanding referral database for you to mine, and helps drive value for your business, even if the initial consultation went nowhere.
At and after PTO, you should regularly check in with your customers to ask things like, "How are you? How's your system working? Can you give us a review? Do you know anyone else who might want to take control of their energy with us?" Your existing customers can also be a reliable source of repeat business. If they only ordered solar, find a way to mention other ancillary energy products you offer like battery storage, EV charging, etc.
You can also incentivize your customers (and staff) to make referrals by offering both the referral and referrer things like:
Discounts on the system or a main panel upgrade
Free add ons like an EV charger, critter guard or tree trimming
Tangible items like free swag to promote your company
A good referral program can be one of your most effective tools in generating "warm," high-quality solar leads.
Find a Strategic Partner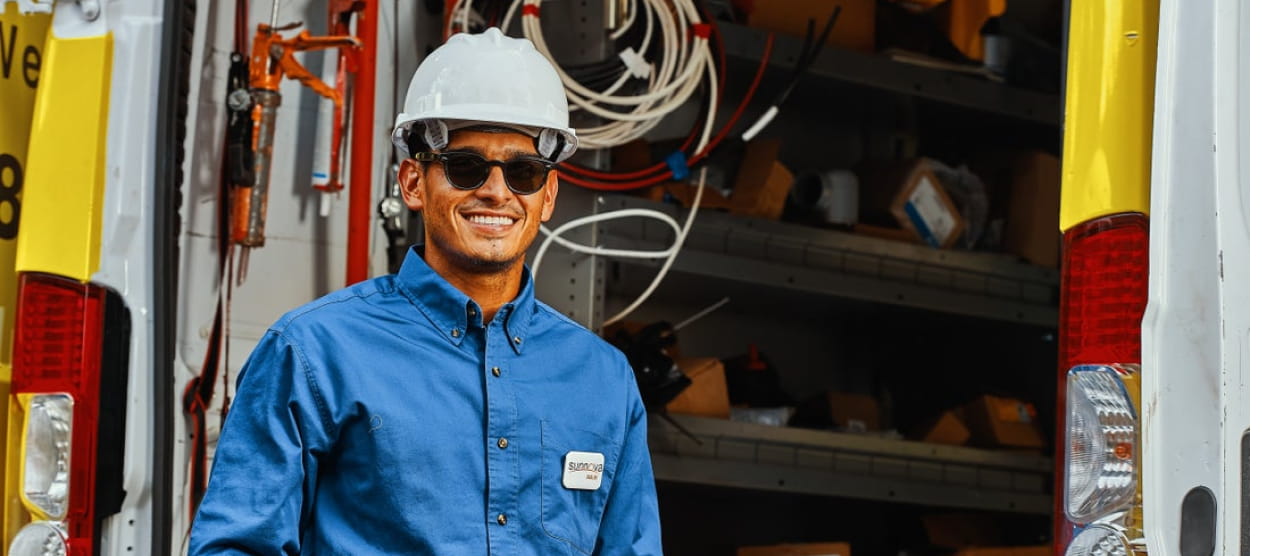 No matter the size of your solar company, finding a strategic partner, like Sunnova, can prove incredibly useful in improving CX processes and establishing enhanced credibility in your local marketplace.
Sunnova is a large-scale, publicly traded entity with hundreds of thousands of customers and soon, presence in every state and territory in the United States. Partnering with us helps consumers understand there's going to be a national business behind their purchase decision and service agreement. Your local knowledge with Sunnova's national support is a winning combination.
Unlike many service providers, we don't compete with our solar dealers — rather, we are solely focused on helping you win. Our energy services, hardware options, technology stack, system coverage and performance guarantees are the best in the industry. When you decide to team up with Sunnova, you know the equipment and capabilities you're promising your customers are backstopped, and the work has been done to ensure you can provide the highest level of quality.
Our dealers benefit from our strategic partnerships with several national, blue-chip brands that customers recognize, including Amica, USAA, The Home Depot, Berkshire Hathaway, Tesla, Generac, Enphase, ChargePoint and more.
Sunnova also has a market development fund (MDF) for all sales generated by our dealers. By going through your dedicated Sunnova portal, you can track how much you earned month to month and unlock access to MDF funds for marketing and co-branding opportunities. MDF allows you to build a virtual bank account selling Sunnova, which in turn lets you reinvest in and grow your business further.
Sunnova can help you expand your CX strategy, customer base, product offerings and bottom-line impact. And we provide extensive tools, training and dedicated account and sales support to help you grow your business. If you haven't already, get in touch with my team and start the road to becoming a Sunnova dealer now.
Invest in Customer Experience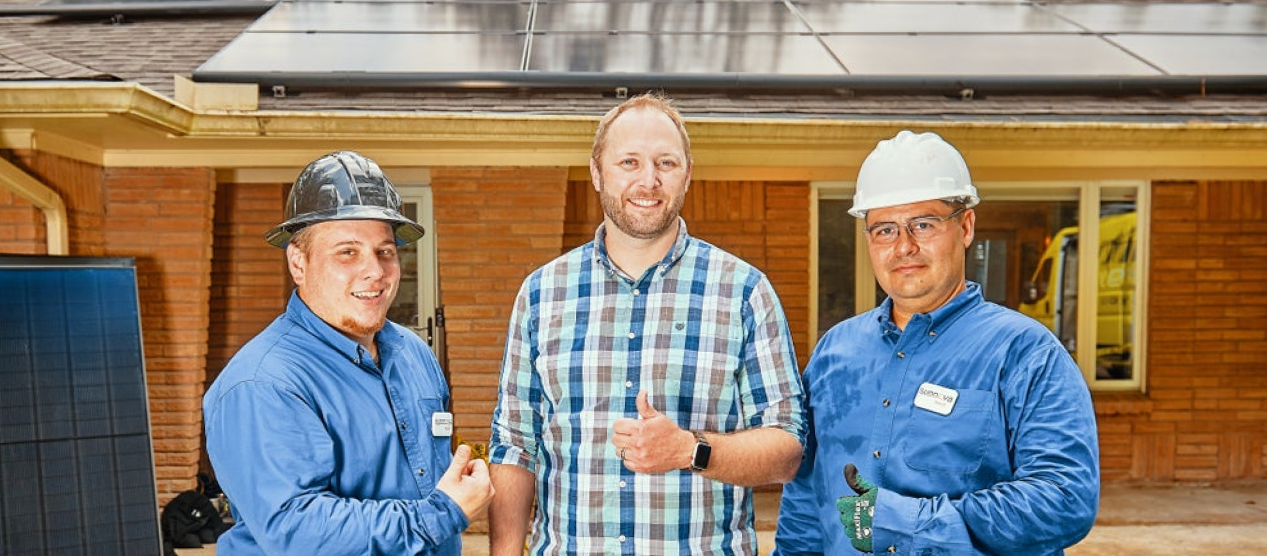 Prioritizing customer experience is not just a choice, but a strategic investment that can bring big benefits for your business, such as:
Enhanced Brand Reputation
A focus on CX helps build a strong and positive reputation for your solar company.
Drive Referrals
Satisfied customers are more likely to refer your business to others and become loyal advocates for your brand.
Increase Customer Loyalty and Retention
Satisfied customers are more likely to make repeat purchases and potentially upgrade their solar systems in the future.
Improve Operational Efficiency
A focus on CX involves streamlining processes, optimizing communication channels, and addressing customer pain points. This emphasis on efficiency can bring improved operational effectiveness and cost savings for your business.
Crafting a better CX is your opportunity to create lasting relationships with customers, boost your bottom line, become a trusted solar dealer, and contribute to a sustainable future powered by clean energy.
We look forward to your success and hope you join us at Sunnova in Powering Energy Independence.