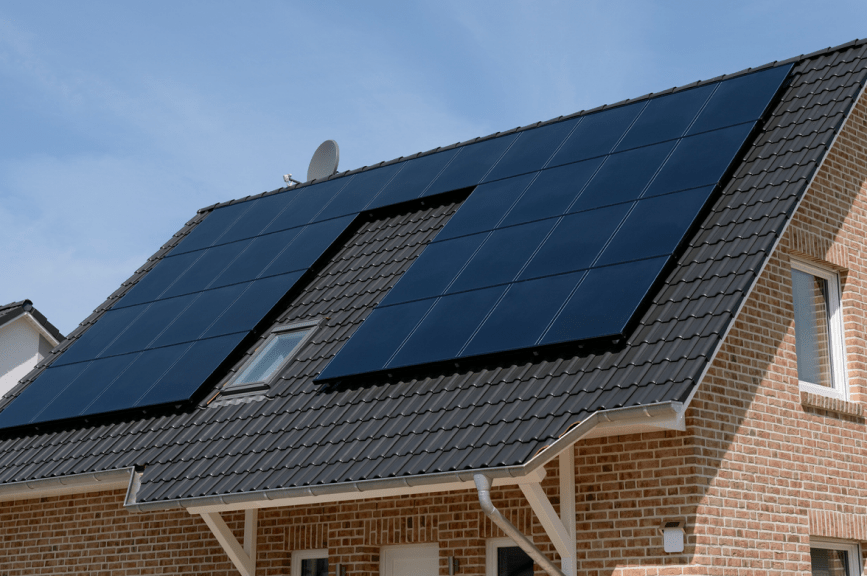 Solar panels can actually protect your roof and extend its lifespan
Homeowners are becoming more energy conscious. One of the best ways to reduce your carbon footprint and even lower your utility bill is by installing solar panels on your roof. If your house is a good candidate for solar, you may wonder what happens to your roof when solar panels are fastened to it. Do solar panels damage rooftops? Do they protect them? Do they create warm, inviting habitats for critters?
We'll address these questions and more as we discuss the pros and cons of solar panels on your roof.
Do I Need a New Roof for Solar Panels?

Because each rooftop is different, there's no one-size-fits-all approach when it comes to replacing your roof before installing residential solar panels.
Your roof's age, materials and exposure to the elements all factor into its lifespan. Generally speaking, asphalt shingle roofs should be less than 15 years old and in good condition before you install solar panels. Consider that the life expectancy of a home solar system is about 25 years. Therefore, if your roof fails before that time, you'll need to have the panels removed in order to replace your roof (and then have your whole system re-installed). Keep in mind that the cost of removing panels can be quite substantial, depending on how many you have and how difficult they are to access.
During your site visit, your solar installer will evaluate your rooftop and provide guidance on whether you are due for a replacement.
Replace Your Roof When You Go Solar with Sunnova
If you are in need of a new roof — you're in luck. When you install Sunnova home solar or Sunnova SunSafe® home solar + battery storage, you can get a new state-of-the-art roof installed alongside your solar panels. Forget about coordinating a roof replacement and paying for it separately.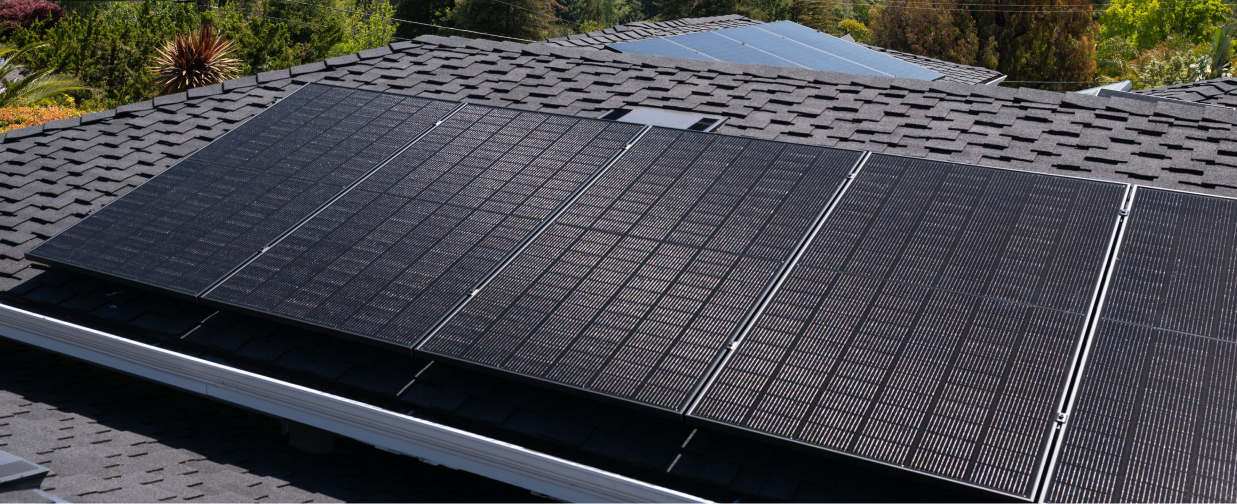 When you replace your roof with Sunnova, you'll make just one payment for your solar system (and solar battery, if you choose that option) your new roof. Both your solar system and your roof will be covered by a 25-year manufacturer's warranty* — and your roof will include a workmanship warranty for up to 10 years.
Learn about Sunnova's home solar plus roof replacement
How are Solar Panels Installed?
In order to properly install panels on your roof, your solar installer will need to drill holes to secure the racking that holds your panels in place. Without these holes and lag bolts, your panels risk becoming loose or adjusting to an angle that doesn't maximize sun exposure. While the thought of holes in your roof may sound initially alarming, an experienced installer knows how to drill with precision and maintain the structural integrity of your roof.
Sunnova works with a select network of carefully vetted dealers who sell and install systems on our behalf. Our strict screening process ensures each local dealer and installer can offer customized solutions and a personalized experience.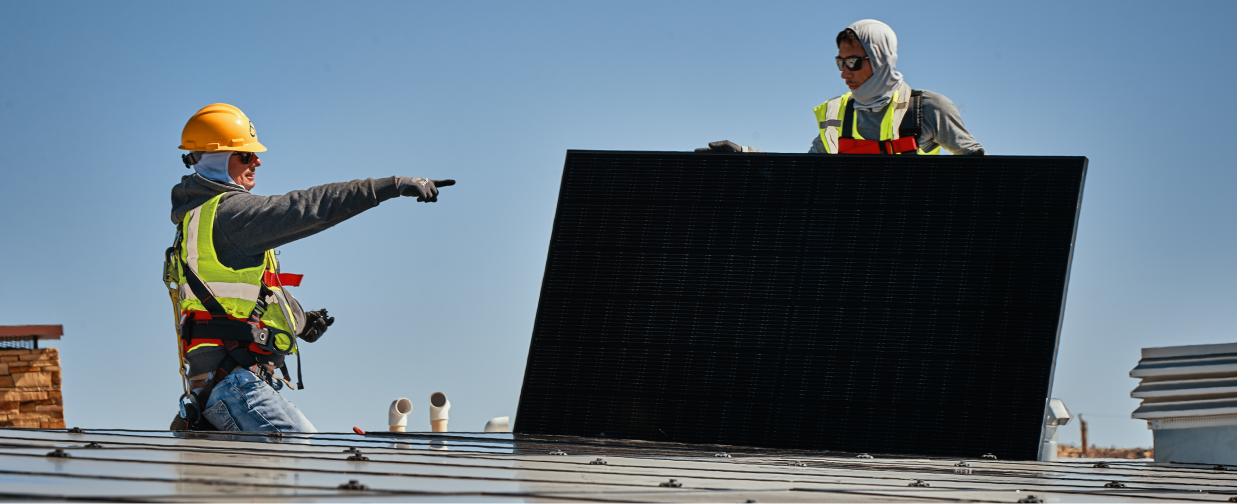 On the off-chance that your roof begins to leak after your install, your Sunnova home solar and battery storage system comes with 25-year protection. The Sunnova Protect® Platinum plan safeguards your solar system and protects your home from any damage associated with your solar system components and associated labor costs.
Learn more about Sunnova Protect® Platinum
Benefits of Solar Panels on Your Roof
Did you know that solar panels can also extend the life of your roof by protecting it from the elements — snow, hail, scorching sunshine and wind-blown debris? Because your panels absorb solar radiation during the summer months and keep snow off your roof during the winter, they can provide a degree of insulation with no additional effort. By keeping your home cooler in the summer and warmer in the winter, solar panels may even reduce your household's demand for electricity.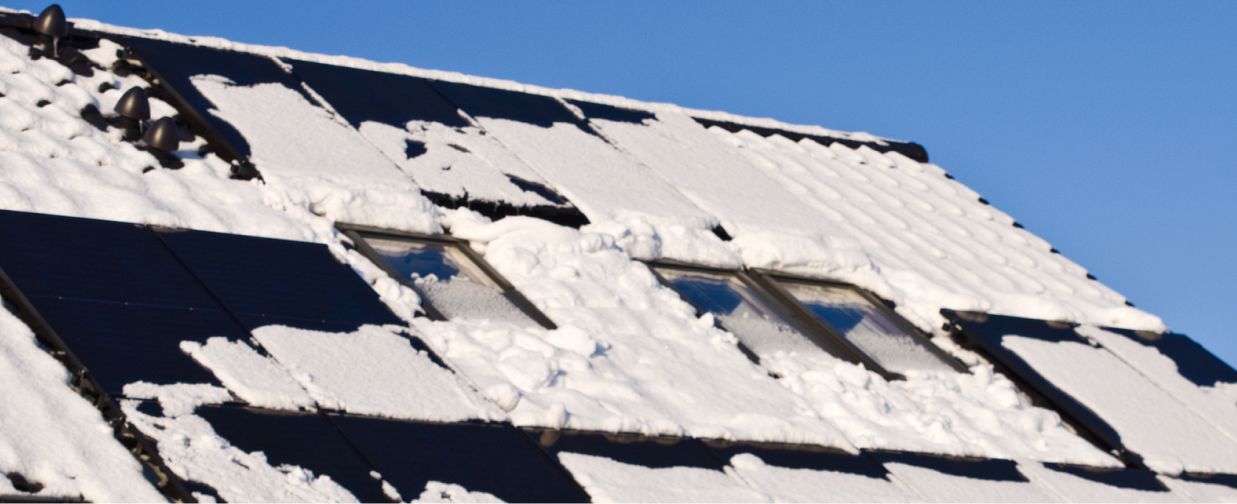 In fact, the protection that solar panels offer can create an inviting environment for critters in search of shelter. Although uncommon, in some climates you may find pigeons nesting beneath your panels, or squirrels seeking refuge during winter storms. While often harmless, animals can be a nuisance on your roof. If this happens, you can place PVC mesh (aka critter guards) around the edges of your panels to act as a protective barrier.
When is the Best Time to Install Solar?
There's never a bad time to have solar installed on your roof, providing the weather cooperates. Installation crews are skilled at installing rooftop systems in every season. However, fall is often ideal due to more moderate conditions than winter and summer.
Autumn is even more appealing if you live in an area that welcomes net metering — an arrangement where you receive credits on your utility bill for any excess solar energy you send to the grid. After the hottest days of summer have passed, your household is probably using less overall energy. This means you're more likely to earn bill credits sooner, and feel validated right away that switching to solar power was the right decision.
Even better, if you purchase your solar panels with a solar loan, you can apply for a 30% federal solar tax rebate that was extended in August of 2022 as part of the Inflation Reduction Act.
Discover how to make the sunshine work for you