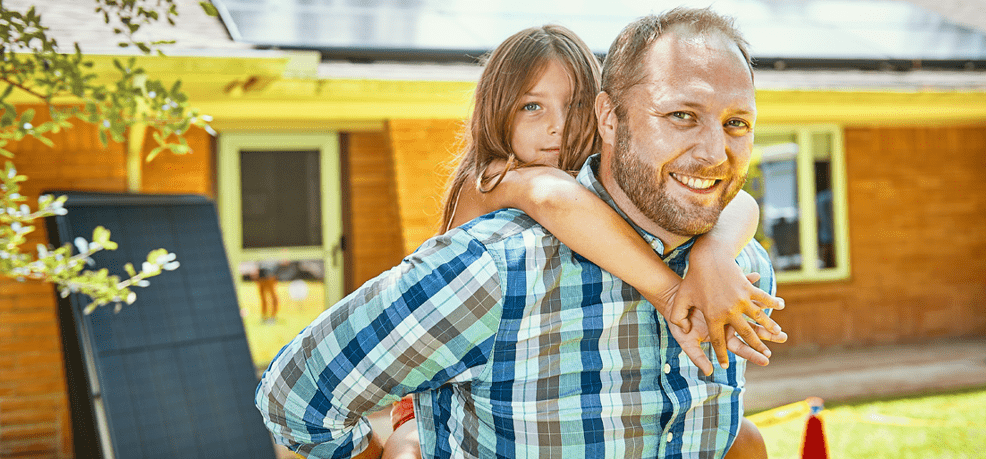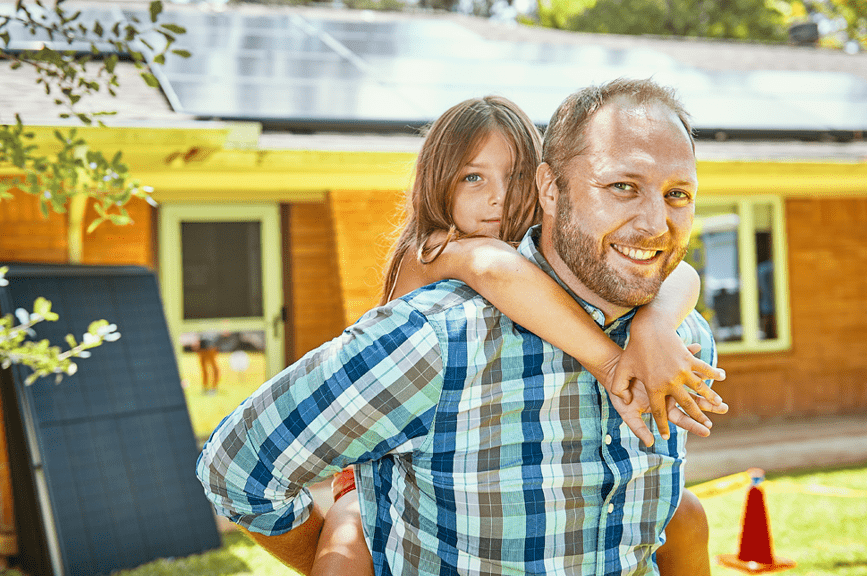 As Sunnova honors our country's military veterans, we're looking no further than our own backyard of Houston to recognize Kevin Doffing — a U.S. Army XO who served in Iraq, and today is passionate about Texas' transition to renewable energies like solar.
While on deployment from 2005-2008, XO Doffing saw firsthand the negative impact of energy poverty on local Iraq communities, resulting in the inability of people to support their families.*
After leading over 100 combat missions to establish a secure environment, he worked to negotiate and implement contracts that ensured electricity was sustained in the region.
Along the way, Doffing learned the vital importance of energy in a stable economy.
He knew he wanted to dedicate his civilian life to the energy sector. And he's done just that, becoming one of Texas' leaders advocating for renewable energy as a former fellow at the Atlantic Council's Veterans Advanced Energy Project*, president of Energy Capital of the Future* and Chief Commercial Officer of Clean Energy Services*.
Now a Houston homeowner and family man, Doffing tapped Sunnova to install a new solar system on his home—including solar panels, solar battery storage and an EV charger.
The Road to Solar
When Winter Storm Uri hit Texas, Doffing lost power—suddenly, energy resiliency became a bigger factor. Recalling his experience in Iraq, it was at that moment he knew he needed to invest in solar panels and solar battery storage. So, he went online and found Sunnova.
Through Sunnova, Doffing was connected with a local Houston solar dealer —an added positive, since supporting local business is important to him. From there, his dealer got everything set up, with communication at every step. Now that Doffing's system is online, his family can sleep well knowing they're not only protected from the next power outage*—they're helping their community by relieving stress from the grid.
Using the MySunnova tool, Doffing can show his children up close how their home's power is being produced, how it's being used, how it's being stored and what it means to gain more energy independence.
Watch Kevin's Journey to Outfit His Home with Solar Technology
Shortly after his satisfying first experience with Sunnova, Doffing decided to get an electric vehicle. When it came time to install a new EV charger, he decided to let the pros handle it—using the same local Sunnova dealer to get the job done right.
His new ChargePoint® Home Flex is 9x faster than his last EV charger,which used a standard 110-volt wall outlet*. So now he can plug in his car in the middle of the day, get a quick recharge and take it out the same day.*
And, since Doffing installed solar panels and solar battery storage, Doffing's electric vehicle can now be charged from sunlight during the day, or at night with the battery—if the battery is configured to power the home and, specifically, the EV charger, at night.
Pairing solar + storage with an EV charger gave Doffing more bang for his buck, and more control over how he uses energy in his home—and on the road.
How to Gain Energy Independence
Just like Kevin Doffing, you can take control of your home energy costs and gain energy independence by producing your own clean, renewable solar energy to power your home and electric vehicle.