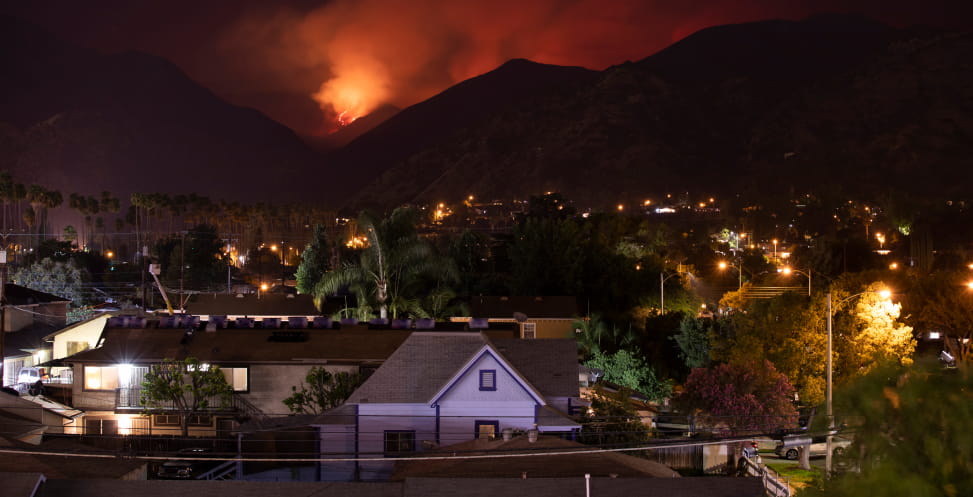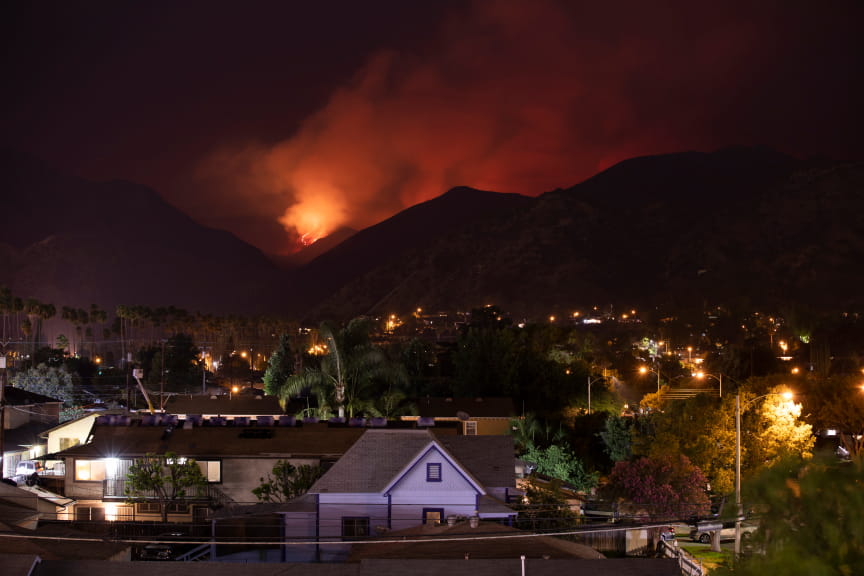 Not long ago, wildfire season in California was synonymous with fall. By September, the brush is bone dry. The Santa Ana winds would begin whipping in the south while the Diablo winds picked up in the north, creating perfect fire conditions. It wasn't uncommon for monstrous wildfires to disrupt trick-or-treating, with mountainsides aglow and skies an eerie orange. Then the rainy season arrived.
But over the past few years, plagued by water scarcity, California has proven it can erupt into a devastating blaze at any moment.
In January of 2021, nearly 300 wildfires broke out (during peak rain season) — twice the number of fires that occurred the January prior. This January was an unusually wet month, bringing much of the state out of severe drought conditions. However, as you drive along the Central Valley, the hillsides are already starting to lose their vibrant green. And it's only May.
Over the past three years, we've learned many lessons — among them the acceptance that things are no longer 'normal.' But normal was reactive. We're wiser now. While we can't alter the course of weather disasters, we can better prepare for them.
How Solar Can Help Us Decentralize the Aging Power Grid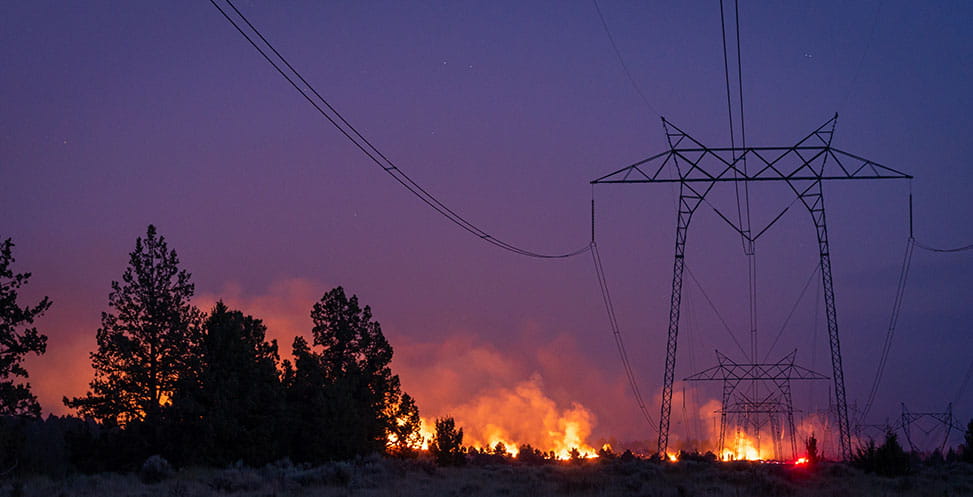 Times have changed, but our power grids have not. Modern electricity is still energized by centralized generation facilities powered largely by coal (but also nuclear and natural gas) built in the 1950s and 1960s.* These aging systems are more vulnerable to weather that can freeze, snap, flood, or short-circuit transmission lines as they struggle to balance unpredictable shifts in supply and demand.
We can avoid these vulnerabilities by moving away from these archaic power systems and adopting local or distributed generation sources, like solar and storage, that produce power near the point of consumption.
By helping decentralize the power grid, homeowners who install solar can reduce pressure on their community's energy infrastructure by minimizing their own household's electricity needs.
The more Californians install solar panels, the more they reduce the need for fossil fuel plants — CO2-emitting facilities that contribute to climate warming and create a tinderbox of terrain. And, as more coal-fired plants become retired, their aging power lines are less prone to damage when the autumn winds arrive. California's second most destructive wildfire, the Dixie Fire, scorched more than 1 million acres when the wind knocked a tree into old power lines south of Lake Tahoe.* Two of the greatest climate changes facing California are interconnected — and they lead back to centralized power plants.
Lessons From Past Power Outages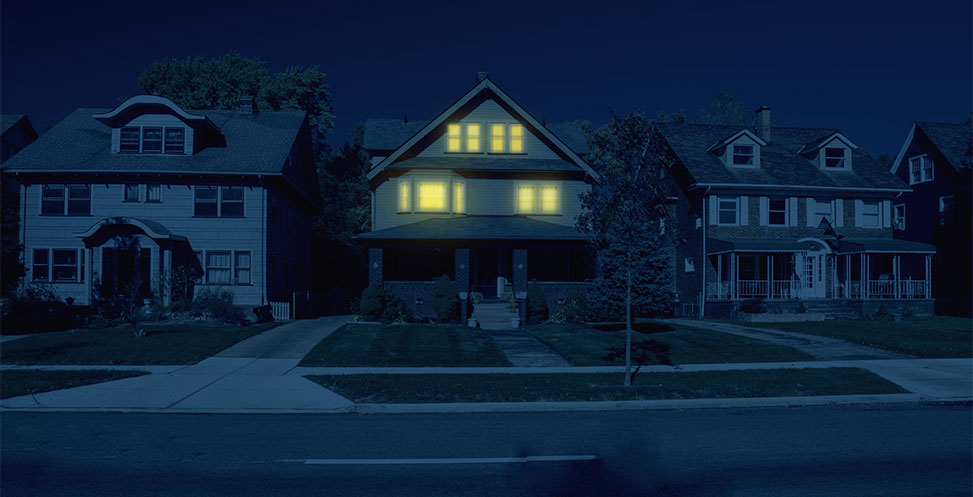 Fire season in California has grown deadlier in recent years. As part of disaster mitigation efforts, power companies started shutting down electricity in high-risk areas to reduce the chance of windblown power lines sparking wildfires.
The first public safety power shutoff (PSPS) in 2019 sent homeowners scrambling for solutions. Phones rang and quote requests flooded solar and energy storage providers across the Golden State. Many residents considering solar needed no more convincing, and those with rooftop systems already in place opted to add battery storage without hesitation.*
While solar panels provide electricity while the grid is up and running, if the grid goes down, solar storage keeps solar systems running — for a certain length of time — when lines are out of commission. So, while solar helps us reduce greenhouse gases and cut back on the electricity we need from centralized power plants, storage improves our energy resilience by providing backup power during disruptions.
From Reactive to Proactive: Creating Energy Resilient Homes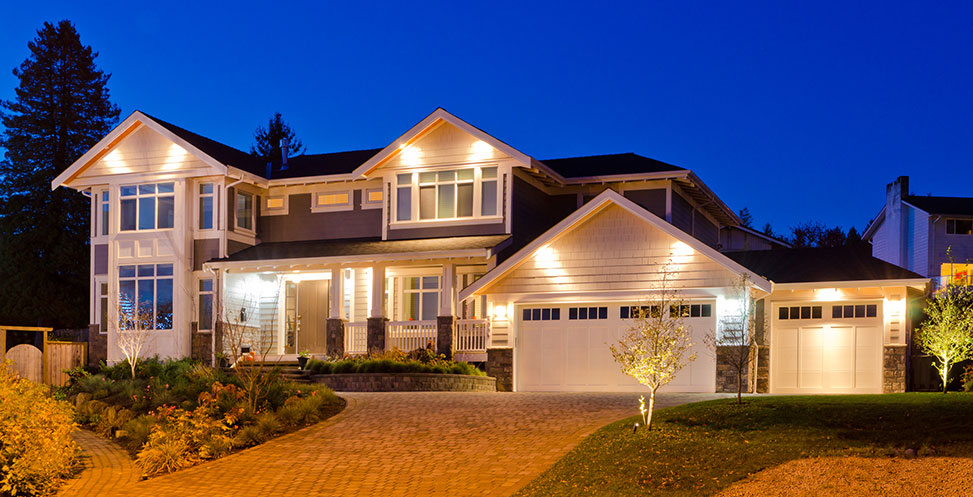 After learning about the first pre-emptive power shutoffs, Californians fled to home improvement stores in droves only to find barren shelves as they searched for emergency backup generators. Those who were unprepared went without power for days — some had no running water if they were on a well.
But that was then. Today, we have the wisdom to be proactive. And we can do this by creating our own energy and storing it for later use.
As the cost of solar declines and battery storage technology improves, more people are turning to renewables to control their electricity costs over time.
Now that weather disasters are a regular occurrence, homeowners in high-risk fire areas can reduce their own carbon impact and create a resilient home that doesn't rely solely on centralized power plants.
When paired with the right equipment like a smart inverter, a single home can create its own "island" and become a freestanding electricity system, entirely independent of the grid.*
And Eventually: Resilient Communities
If one home can create a self-sustaining power system, think about what a neighborhood can do. By creating an independent energy network, entire communities could fully disconnect from the power grid and create their own "microgrid" that will forever change the way we produce and consume energy.
At Sunnova, we're working to make these microgrids a reality, one home at a time, by integrating load control and electric vehicle charging to eventually create a network of Sunnova Adaptive Homes. We're not there yet, but we're getting close.
Today, the best thing you can do to plan for wildfire season in California is to install solar plus storage, so your home is ready to withstand severe weather and planned power outages in the months ahead.
Get started and enjoy greater peace of mind this wildfire season.