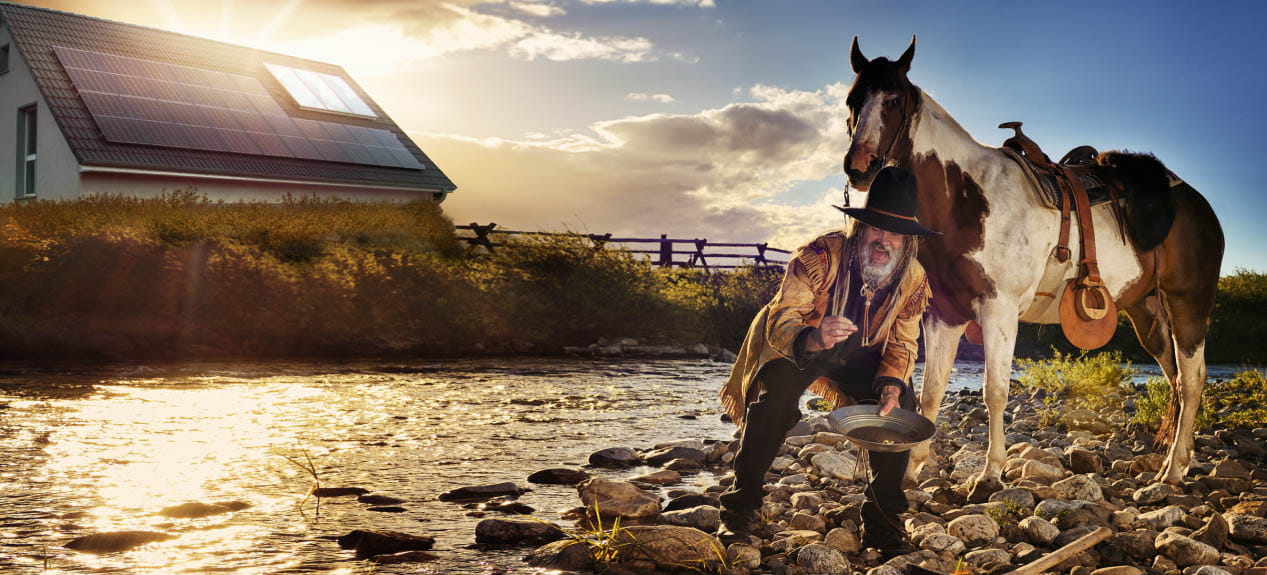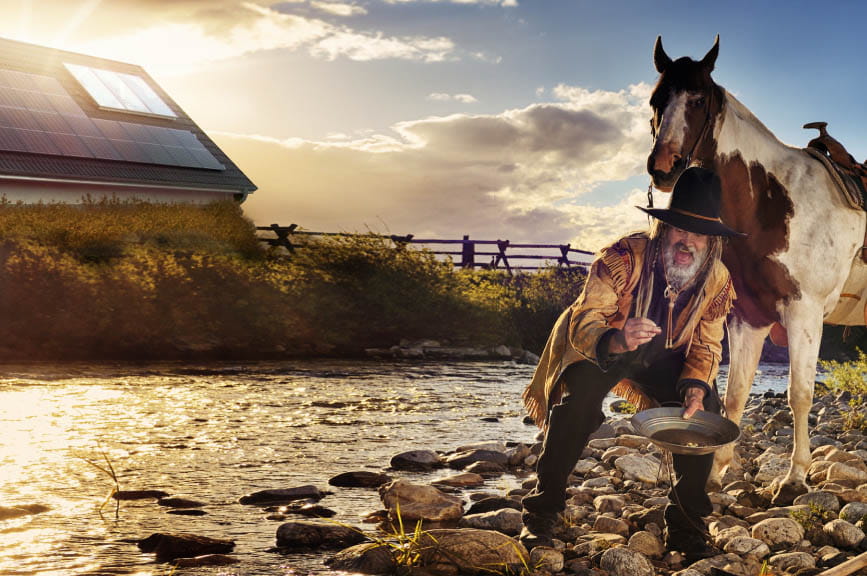 It's been 175 years since gold nuggets were first discovered in the Sacramento Valley, sparking the California Gold Rush. Today, we're in the midst of a different type of lucrative pursuit — this time, it's green.
The 'Solar Gold Rush' began in mid-December, as homeowners started hurrying to initiate their solar projects before changes to the state's net energy metering (NEM) policy take effect later this spring. Net metering is a billing system that allows customers to export their solar power to the grid and earn credits on their electric bills.
The new policy, NEM 3.0, reduces the credit rate for exported solar to such a degree that the payback period for rooftop solar will nearly double, slashing the overall savings potential.
In fact, savings on solar-only systems are expected to be 60% less over 20 years under NEM 3.0 compared to the current net metering policy.*
Talk to a solar expert today to learn more!
The History of Net Metering in California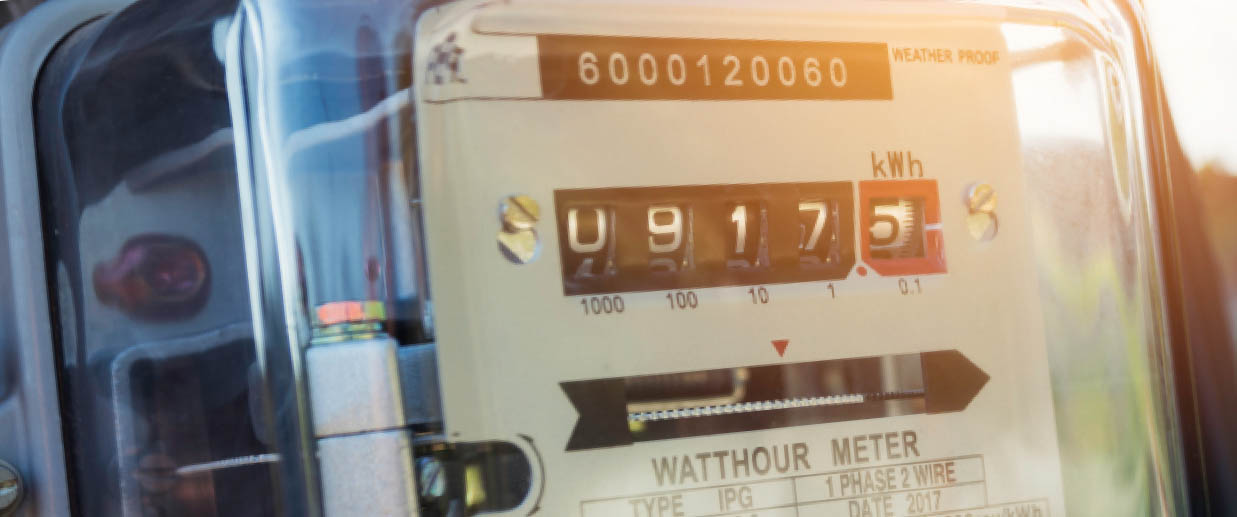 California's first net metering policy, NEM 1.0, was established in 1995 by SB 656 to encourage private investment in renewables, spur economic growth and diversify the state's energy mix.* It went into effect a year later.
NEM 1.0 enabled residential solar customers to send the solar power they didn't immediately use to the grid in exchange for bill credits at the full retail rate of electricity.
The first net metering tariff allowed home solar systems up to 10 kilowatts (KW) in capacity to participate — more than twice the average system size of today's rooftop solar systems.

Participation was initially low due to the high capital costs of installing solar in the mid-1990s. But as technology improved, prices began to fall. Knowing they could lower their electric bill thanks to net metering credits, homeowners soon installed solar by the thousands. Then by tens of thousands. Then hundreds of thousands.
NEM 1.0 was offered until California's investor-owned utilities (IOUs) reached 5% of their power demand from residential solar generation. By 2016, the utilities approached their designated cap. In response, the CPUC initiated a successor tariff, NEM 2.0, that was implemented the following year.
Changes that Occurred Under Net Metering 2.0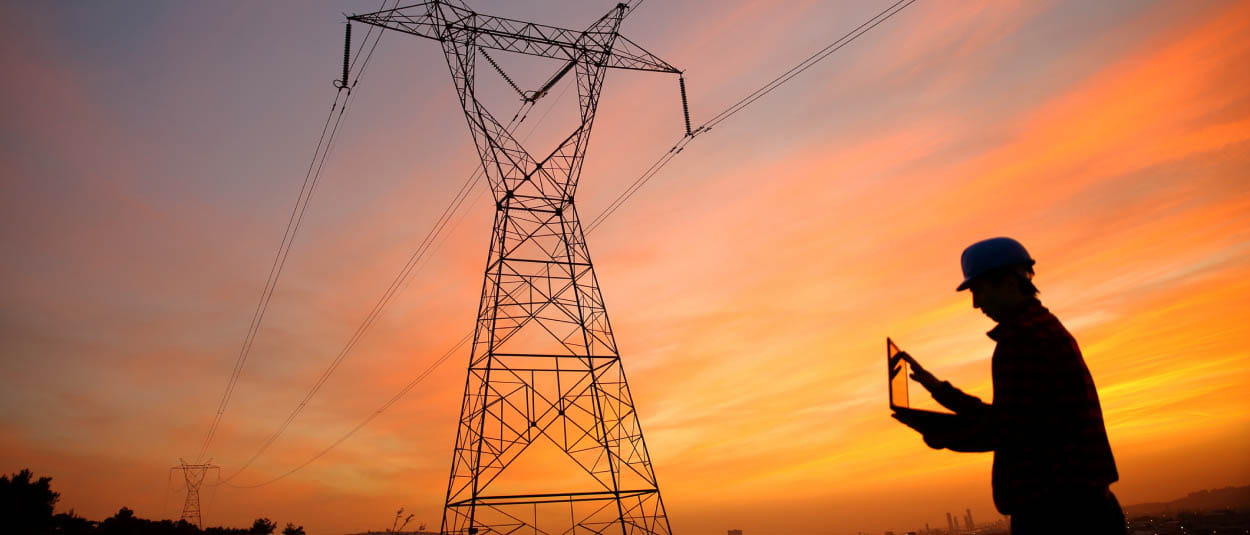 The second version of net metering maintained key aspects of its predecessor tariff but increased costs slightly for solar-generating customers.*
NEM 3.0 takes a theoretical approach to modernizing the power grid by making solar with battery backup more valuable than stand-alone solar
Participants were switched to time-of-use (TOU) rates, where the value of electricity changed at different times throughout the day. Higher electricity rates were charged (and credited) during peak demand, and lower rates accompanied non-peak hours.
Non-bypassable charges were added to overall electricity rates (2-3 cents per kWh to help fund energy efficiency and low-income programs).
The 10kW size limit was removed on home solar systems.
A one-time interconnection fee was required for solar customers to connect to the electric grid.
With NEM 2.0, solar customers weren't credited at the full retail rate for exported solar, but the difference was minor. Under this rate structure, solar panels offered payback periods of about five years.
The third version of NEM, however, is a horse of a different color.
NEM 3.0 is a Push for Solar + Storage at the Expense of Rooftop Solar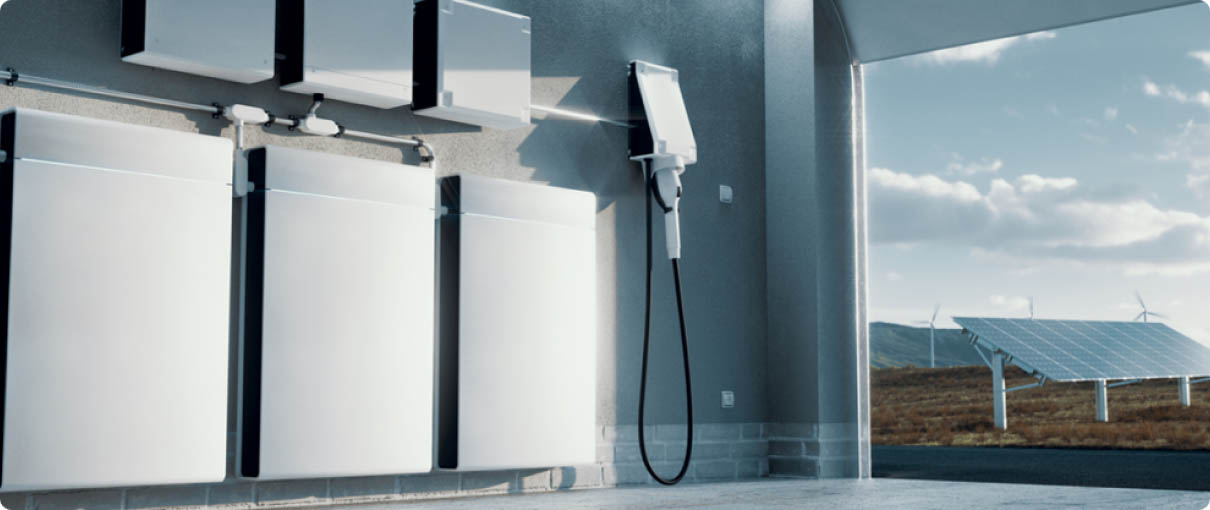 Big utilities have been pushing for changes to fighting net metering for years. They argue that crediting solar customers at the retail rate of electricity increases utility operating costs and forces them to pass those costs to non-solar ratepayers. This "cost shift" theory has been debunked by a handful of studies, proving not only that California solar customers pay their fair share through interconnection fees but that diversifying the state's energy supply creates a healthier, more affordable grid for everyone.*
After nearly two years of discussions between big utilities and solar advocates, the CPUC — which regulates the IOUs — voted in December of 2022 to adopt a third version of the state's net metering policy.
The goal of NEM 3.0, according to the CPUC, was to promote grid reliability and incentivize solar paired with battery storage. Unfortunately, the Commission did so at the expense of rooftop solar.
By reducing the value of solar exported to the grid by over 75%, the new policy increases the time before a customer can potentially break even or realize a return on their solar investment before nine years*, limiting the opportunity to save money over time.
What's Different with Net Metering 3.0?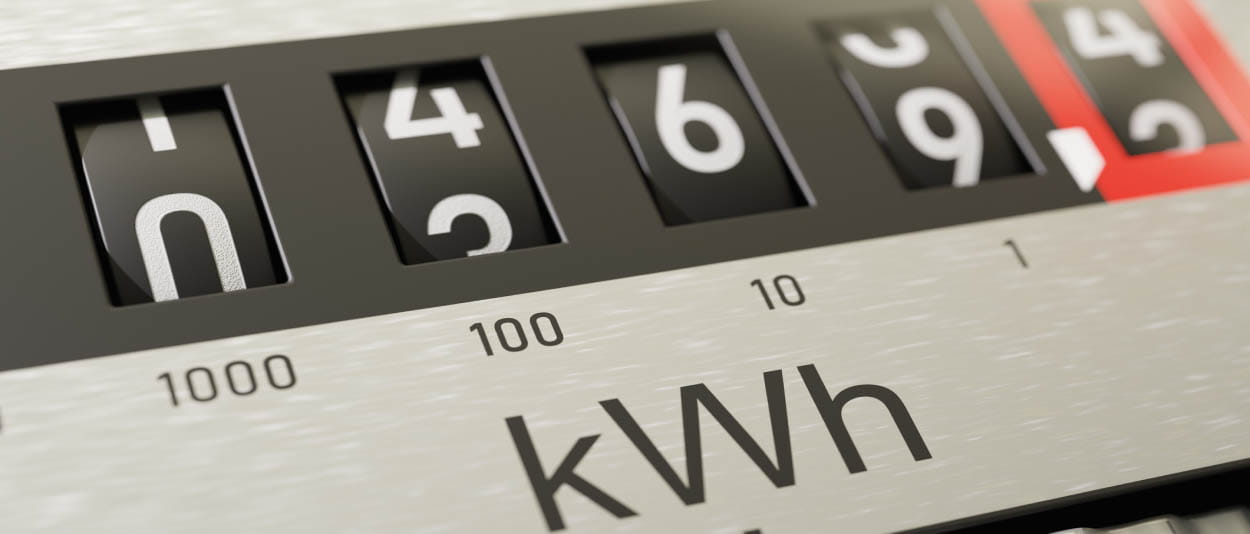 As with most things in life, NEM 3.0 could have been worse. The original proposed decision that the CPUC released around the 2021 holiday season proposed implementing a per-kilowatt, per-month grid participation fee, which became known as "the solar tax." The utilities commission also proposed shortening the eligibility period from 20 to 15 years for current solar customers on the first or second net metering tariff.
Fortunately, solar advocates fought relentlessly to eliminate the solar tax and reject changes for current solar customers (eligibility-wise or other). But the steep and rapid decline in export credits (aka the "solar cliff") remains.
The key changes of NEM 3.0 include:*
Replacing net metering with net billing, which bases credits on a variable (and flawed) avoided cost calculator that changes every hour of every day.
Slashing credits for exported solar from about 30 cents per kWh down to an average of 7 cents per kWh.
Setting a target of nine years for customers to break even on the cost of installing solar, nearly double the current five-year payback period.
Requiring customers to add a battery or cut their system sizes in half to offset the dramatic drop in export compensation.
Switching solar customers from TOU to electrification rates, around $15/month.
Discover how to maximize the value of your solar system!