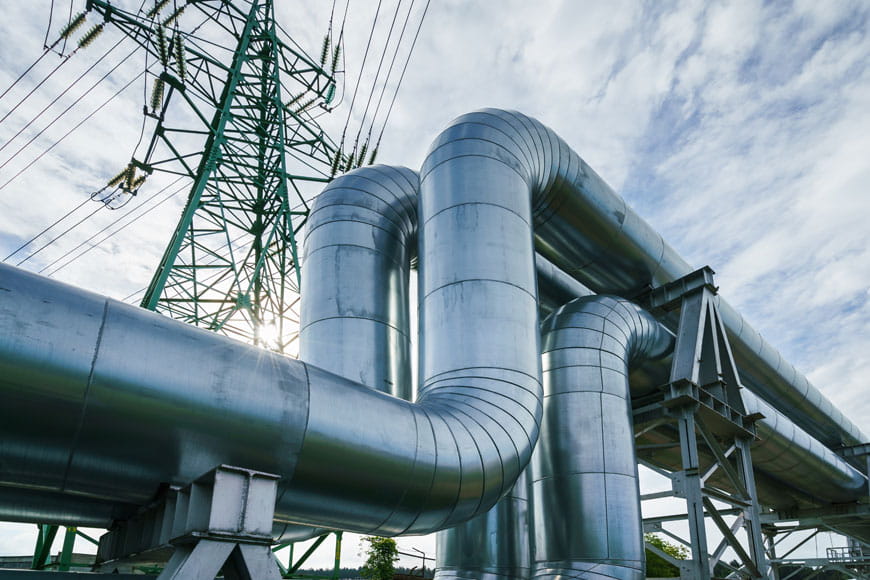 It's the year of rising numbers: rising salaries, rising property values, and rising energy costs.
For years, natural gas prices remained low, and this energy source provided cheap and reliable power throughout the United States. But all this has changed.
When the coronavirus pandemic lockdowns began in 2020, the inventory of natural gas reached a five-year low thanks to a decrease in demand*. It may seem counterintuitive since we spent more time at home, but consider the deserted offices, closed-down schools, empty retail shops and vacant hotels as our country screeched to a standstill.
But record-breaking heatwaves in the summer of 2021 sparked an increase in air conditioning use, leaving historically low levels of natural gas available for storage, reports the EIA. Then Hurricane Ida hit, causing production outages and disruptions to the natural gas infrastructure.*
The U.S. is also a major exporter of liquified natural gas, with some companies making four times more money selling to Europe and Asia than they would domestically.* In turn, many companies are sold out for years, even decades, to come.
Who Will Be Impacted by Surging Natural Gas Prices?
In September, the impact of America's gas shortage began to surface. Natural gas prices in the U.S. doubled from six months prior and hit their highest September price since 2008.*
So, who will feel the effects of rising natural gas prices? The short answer is everyone.
Nearly half of U.S. households use natural gas for heating. These homeowners can expect to see the biggest increase in their bill — an average spike of 30% over last year based on estimates from the EIA*. But consumers who heat their homes with electricity will also be affected. A surge in natural gas prices will impact sectors from manufacturing to agriculture to wholesale electricity, which in turn will lead to an overall increase in the cost of living.
How Natural Gas Prices Affect the Price of Electricity
The U.S. power sector relies heavily on natural gas-fired power plants*. Gas has been cheap for more than a decade, driven by a plentiful supply accessed through fracking. And low natural gas prices led to low electricity prices.
But 2021 brought a surge in demand at a time when the supply of natural gas reserves was nearly 17 percent below last year*. The colder-than-average winter predicted for 2021 may also affect those prices. If we experience a stormier season with unusually frigid temperatures, Americans may see the highest gas prices in 13 years, say Goldman Sachs analysts.*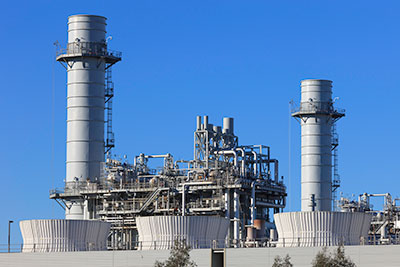 "If we experience a stormier season with unusually frigid temperatures, Americans may see the highest gas prices in 13 years."
Goldman Sachs
Take Control of Your Energy Costs with Solar + Storage
There's something homeowners can do about rising natural gas prices: residents from California to Massachusetts can gain energy independence with home solar energy solutions from leading providers like Sunnova.

Whether you fall into the 41% of households that use electricity for heating* or are looking to offset the use of other home appliances, a solar energy system can help. Once your home is outfitted with solar panels, you can take control of your home energy costs by generating sustainable solar energy right from your rooftop.
Homeowners can be confident about the benefits of clean, cost-effective energy from the sun. Over the past decade, solar prices declined roughly 89% thanks to improvements in technology* that boosted system efficiency, longevity and reliability.
And if you add battery backup to your solar system to store the excess energy your panels produce, you can use it at night or during an outage. Sunnova SunSafe® is a home solar + battery storage service that offers protection from rising electricity prices while improving your home's resistance to severe storms, heatwaves and rolling blackouts.
With the cost of natural gas increasing and electricity prices on the rise, it's hard to predict what you'll pay for energy this winter. Sunnova takes the guesswork out of your electricity bill and offers you the freedom to live life uninterrupted.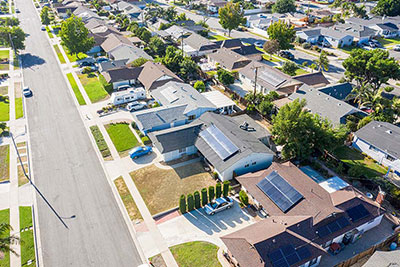 Find out if solar plus storage is right for you – click here for a no-obligation quote and take control of your energy bills today.
Products & Services