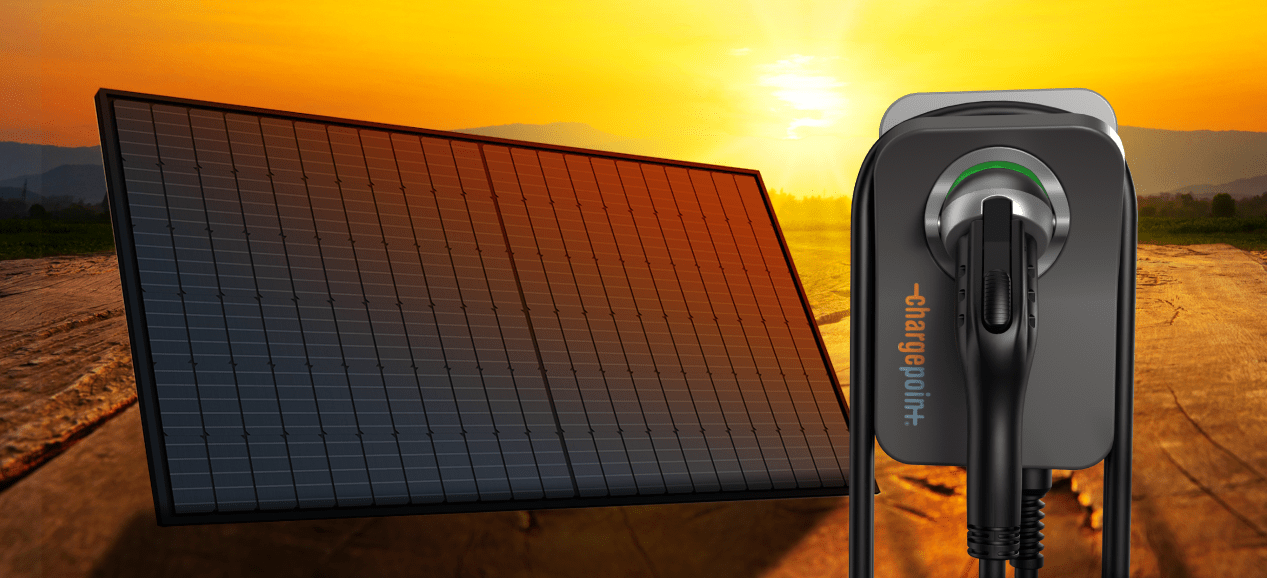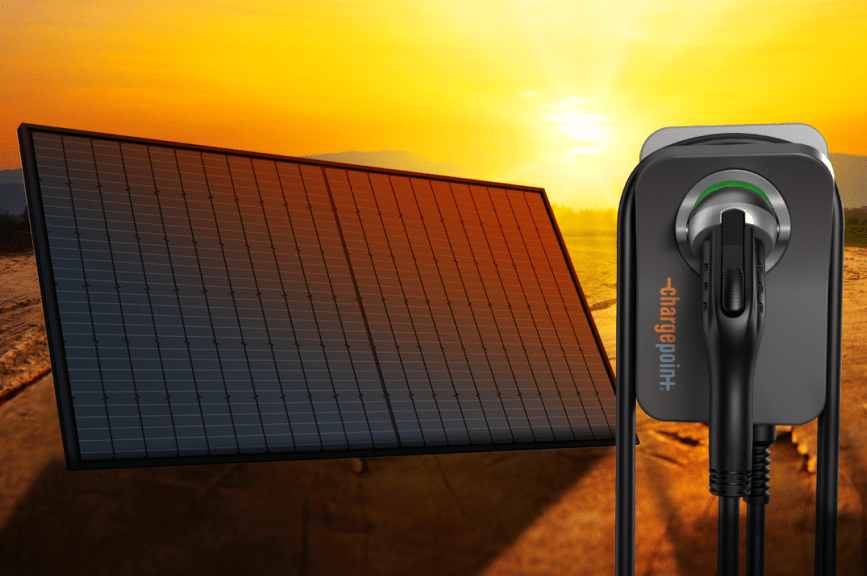 The price of gasoline has reached historic highs — and so has the interest in electric vehicles. In fact, EV sales are on track to hit 1 million sales in 2023, an impressive milestone considering it took U.S. drivers a decade to reach the first million.*
Electric vehicles are having a moment. But it's not a trend. Saving thousands of dollars on gasoline each year and reducing your carbon impact doesn't go out of style.
Whether you've already traded in your gas-guzzler or you've just begun researching, it's not too early to prepare your home for an EV — even if you're still years away from purchasing. While it's certainly possible to recharge your emission-free vehicle by drawing electricity from the grid, charging your car battery with solar is a revolutionary way to save money, avoid public charging and slash your carbon impact.
But first, let's look at home EV charging.
The Importance of Home EV Charging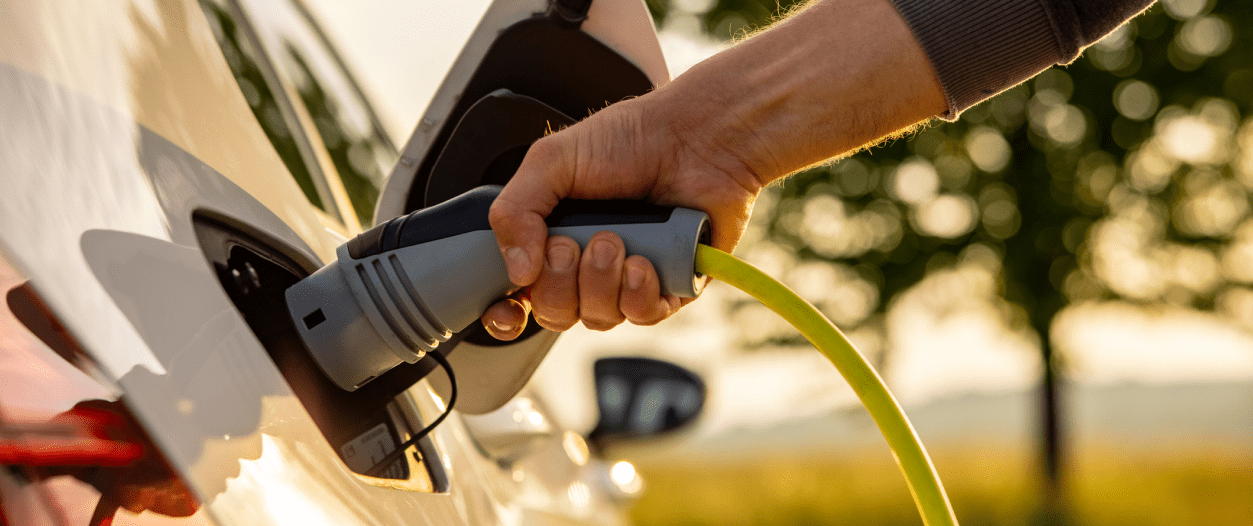 Electric vehicles aren't just gaining traction nationwide; they're starting to take over. As more models become available and driving ranges improve, EVs have moved from early adopters into the mainstream market.
Surely, you've seen more charging stations around where you live, from shopping plazas to recreation areas. If you don't own an EV, you might think that public charging is where a majority of recharging takes place — but this isn't the case. In fact, 80% of EV charging is done at home, usually overnight or while a vehicle is parked during the workday.*
This means having the proper infrastructure, such as a permanent home charging station, is crucial.
Different Types of Home EV Chargers Explained
There are a few different types of EV chargers for the home.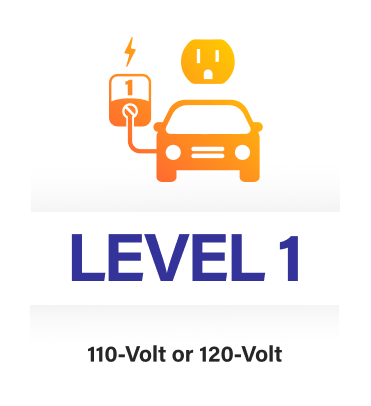 Level 1 EV Chargers:
Vehicle owners plug their EV into a standard 110-volt or 120-volt outlet in the garage. With this option, most drivers need between 11 and 20 hours3 (some require upwards of 30 hours) to recharge a fully depleted battery using the standard three-prong plug. And the amount of electricity being drawn from the grid is significant.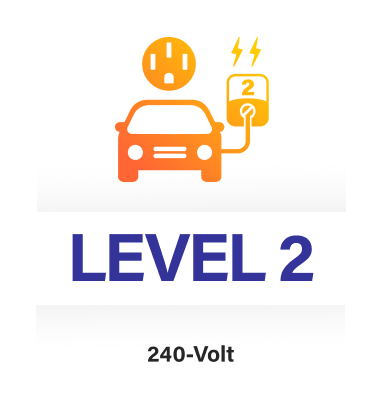 Level 2 EV Chargers:
The gold standard for home charging. Level 2 chargers require a 240-volt outlet, the same as your electric clothes dryer, paired with a 40-amp circuit (this may require an electrician to install). These chargers are faster and more reliable; they can charge your EV in four or five hours, and add about 25 miles of range per hour of charging.*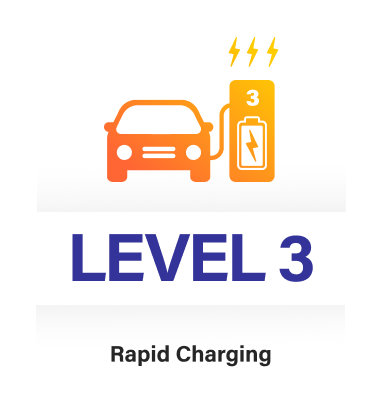 Level 3 EV Chargers:
Designed for rapid charging at commercial locations. Instead of using alternating current (AC) that comes from the grid — the source that home chargers use — Level 3 superchargers use direct current (DC) that can recharge an EV in 15 minutes.*
When charging an EV at home, you pull an electrical current from the grid to deliver electricity to your vehicle and recharge its lithium-ion battery. The cost of charging an EV at home depends on several variables, including:
Your cost of electricity
The number of miles you drive
Your particular EV model
Your utility may have a tier system, where the more electricity you use, the higher price per kilowatt hour (kWh) you pay. This means the more electricity you use to charge your clean vehicle, the more you'll have to pay for grid electricity.
If you live in California, you're likely on a time-of-use (TOU) rate structure. In this case, you'll pay more for electricity during peak evening hours than during the day or late at night. These costs can add up quickly and leave you paying a hefty monthly sum to charge your zero-emission vehicle — not what you intended when you drove off the dealership lot.
But there's a bright solution: charge your car battery with solar panels.
For decades, drivers were at the mercy of gasoline prices and had no option but to fuel up with liquid hydrocarbons — no matter the cost. The only power drivers had was over how much they drove and the fuel efficiency of the vehicle they bought or leased. Thanks to advances in technology, drivers have more choices. Not only can you choose to drive an emission-free vehicle, but you can choose how that EV battery is recharged.
When you charge at home from the electric grid or at a public charging station powered by fossil fuels, then your EV is running on non-renewable sources. By using solar panels to charge your electric car, you're eliminating your driving emissions and powering your vehicle for a low, predictable monthly rate.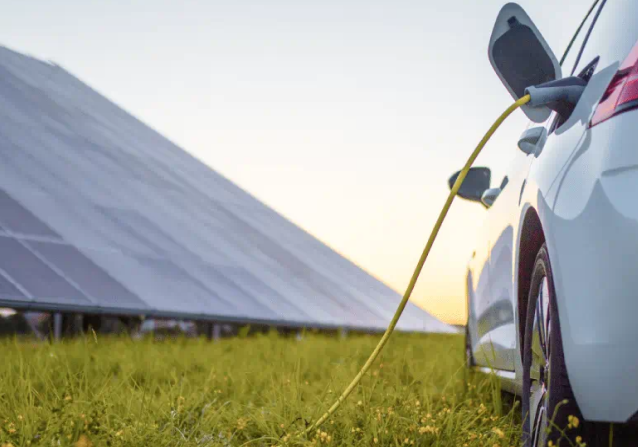 It doesn't make economic sense to install a few solar panels for EV charging. But, if you want to offset your household's electricity consumption and charge your EV simultaneously, then home solar is an ideal option.
Sunnova's Analysis: Solar Panels for Electric Cars
How many solar panels do you need to charge an EV? How much can you save by charging an EV with solar?
The team at Sunnova performed an analysis based on the following averages:*
Module size of
385 watts
Cost of solar at $3.50
per watt
Electricity cost of 16.5 cents per kWh
Fuel cost of 5.5 cents per mile at 15,000 miles per year
Keep in mind that there are many considerations when pairing an EV charger with solar panels, as each household is unique. Therefore, consider these figures a starting point that you can use to conduct your own research and decide what arrangement works best for you.
Here's what we determined: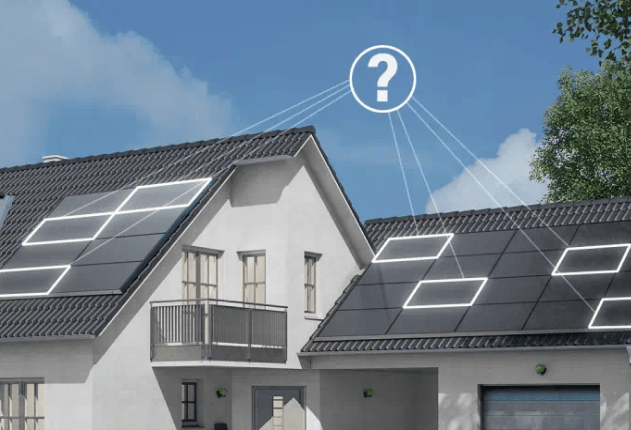 A Level 2 charger (220 volts) can use up to 10 kilowatts (kW) of electricity to charge an EV. The fastest Level 2 charger can refill an EV battery for a full 250-mile range in six hours. If you already have solar panels, your system doesn't account for the additional electricity needed to charge an EV.
Whether installing new or adding on, to cover the additional 10 kW of power the fastest way possible, you'd want to add roughly 26 panels. This would cover about 9.5kW of electricity.
If you're fine waiting 12 hours to fully recharge your EV, you can do so with 5kW of solar — about 13 panels.
Understand that this number will vary based on the size and efficiency of your chosen panels, the amount of direct sunlight they get each day, what kind of climate you live in, and more.
Considering the average cost of solar at $3.50 per watt, a 5kW system would cost about $17,500 before incentives. If you own your solar system, you may qualify for the federal solar tax credit, bringing your cost down to around $13,050 (not including any additional state rebates or incentives).
If that sounds steep, consider that over 25 years, the average American may spend as much as $60,000 on gasoline. Charging your EV with electricity from the power grid will set you back an estimated $21,000 over that time frame and reduce your fuel costs by up to 65%.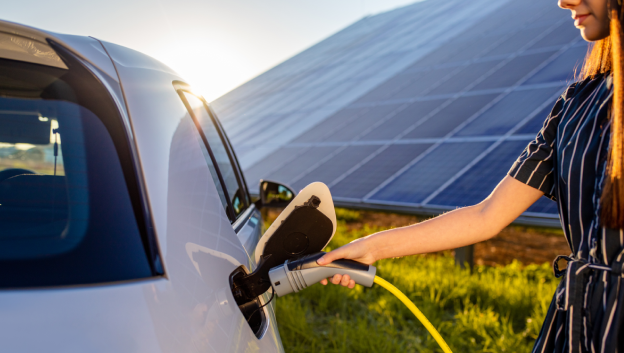 But, when you charge your EV with solar panels, you can save that $21,000 and run your zero-emission vehicle on sunshine.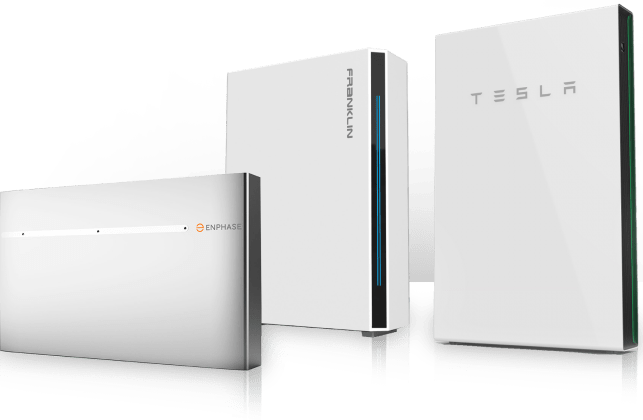 Solar panels only produce power in real-time while the sun is shining, which means that for a home solar system with no battery storage, you must use the energy your panels produce immediately — or lose it. In that case, you could only charge your EV during the day — when your system is actually generating power.
If you want to save the energy your solar system produces and use it later on, you'll need to install battery storage. Aside from powering your home and letting you charge your EV while the sun isn't shining, a solar battery can also power your home with stored solar energy during outages.
"Wait," you might think, "these costs are adding up fast." Yes and no. Consider the big picture. An investment in your energy future is exactly that — an investment. You're paying today for energy resiliency tomorrow. You're choosing to lock in your solar electricity costs for the next 25 years, forget about the skyrocketing cost of gasoline, and keep your power on during outages.
When solar plus battery storage is paired with EV charging, you can recharge your car's battery when the grid is down, keep your refrigerator and heat or AC running, stay connected to the internet, and keep your well pump working if you're on well water.
Join the Energy Revolution with Solar, Storage and EV Charging
The same savvy consumers paying attention to how the EV market is trending are the same ones changing the way we produce and consume energy in the U.S.
By installing solar with battery storage and running your car on sunshine, you're declaring your energy independence, slashing your electricity costs, disregarding the price of gasoline, and helping future generations breathe a little easier.