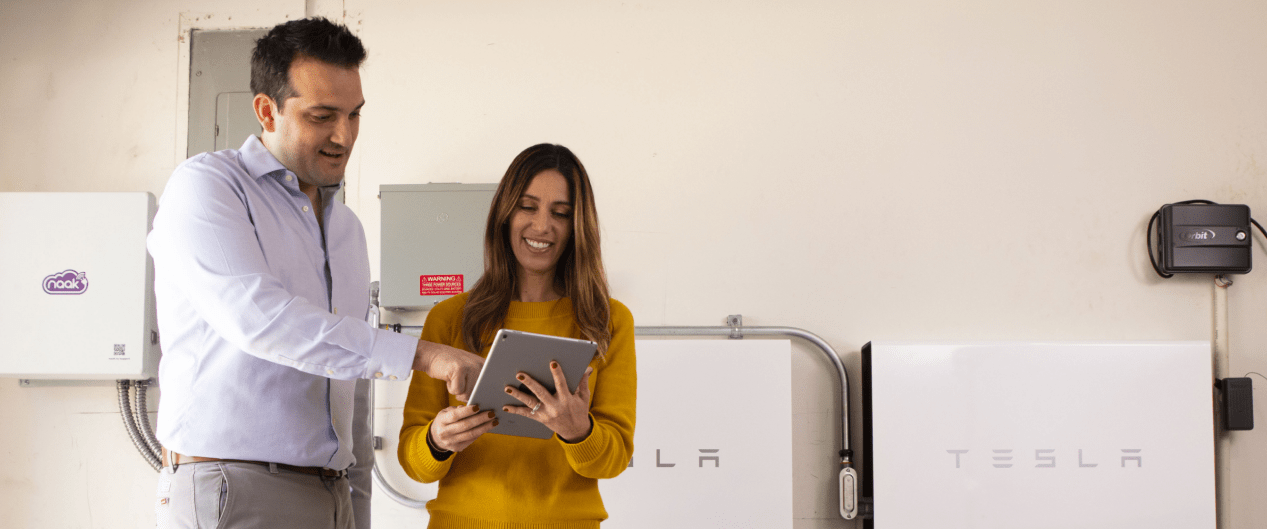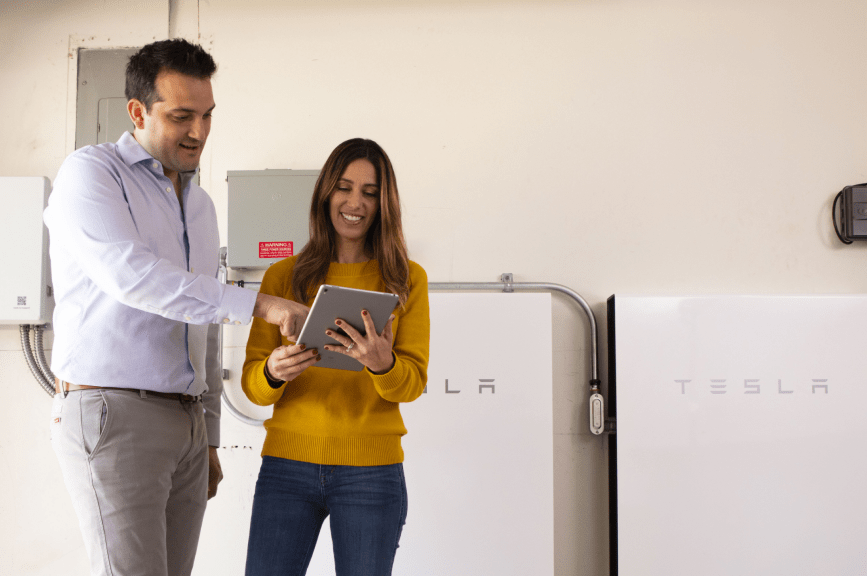 How Much do Solar Batteries Really Cost?
Imagine a dark, stormy night interrupting your weekend plans. Thunder growls outside, but inside, your streaming service and warm couch are there for you. Suddenly, your lights go out, and your screens are black, leaving your house sitting in the dark.
Now, picture this same scenario with solar panels plus battery storage. The difference? No downed AC unit, no clothes going sour in the wash, and no interruption to your favorite show during a power outage — in fact, you may not even notice it. *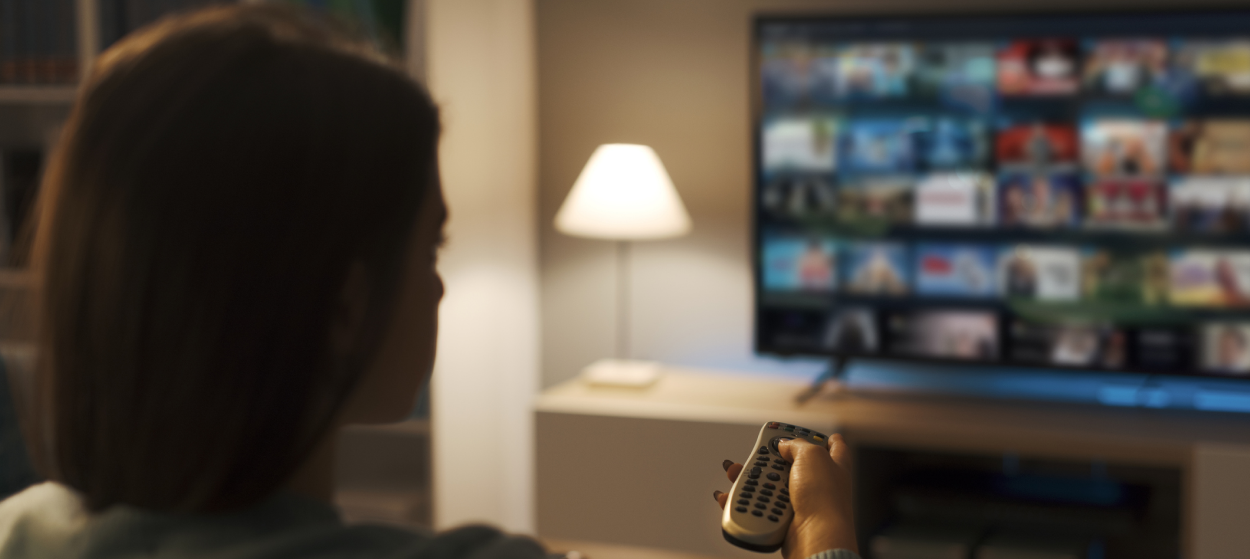 Batteries for Home Solar
To help protect yourself and your home against power interruptions, three components are necessary; solar panels, an inverter, and energy storage provided by a battery. Lithium-ion batteries are used for storage in most PV systems, allowing solar energy to be utilized at a later time than when it was generated, affording you flexible, reliable power around the clock for your home.
For the purposes of this article, we'll focus on the benefits of home solar battery storage, the cost of a solar battery, and installation pros and cons, so you can make the most informed decision on whether to include storage with your photovoltaic (PV) system setup.
Benefits of Home Solar Battery Storage
If you're ready to go solar, you might feel bombarded with the numerous technical options offered by different brands. In order to understand which solar setup will meet your energy requirements best, the power move is to be well informed on what solutions battery storage can provide.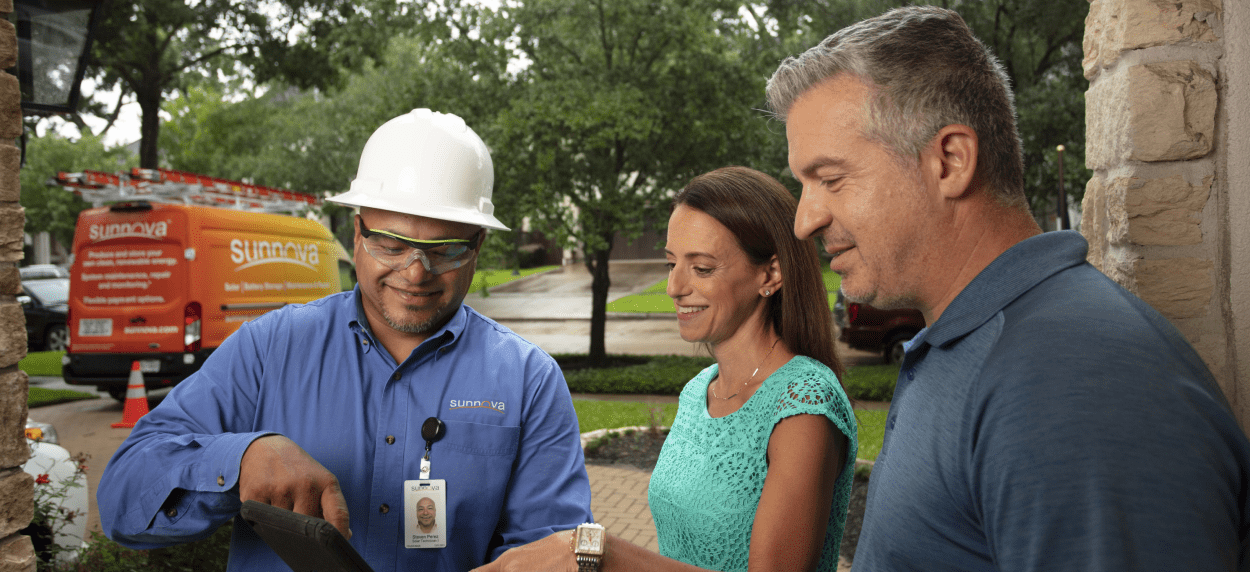 The major benefits of investing in home solar battery storage include:
Resiliency: Combining PV panels with solar battery storage allows you better resiliency when it comes to variables beyond your control, such as weather-related power outages and grid interruptions. By improving your energy resilience, your home can be better prepared for changing conditions and be able to recover quickly from any disruption to your power supply.
Potentially Lower Electric Bills: We depend on electricity most in the afternoon and evening, pushing demand on the grid higher along with costly utility rate spikes, known as TOU (Time of Use). Solar storage also protects your budget from rising energy prices, since you're able to use stored electricity your PV panels have already produced.*
Energy Independence: Storage enables you to rely less on grid-tied electricity, especially during the hottest months of the year. You may not even notice a power interruption, and you can help your state reduce the need for a rolling blackout, as is often the case in California.
Cost of a Solar Battery
Depending on the brand or manufacturer and size of the battery you choose (plus the location of your home) the cost of a solar system plus storage typically ranges from $25,000 to $35,000, according to the U.S. Department of Energy.* If your PV system is already installed, you can add a battery for anywhere from $12,000 to $22,000, the DOE reveals.
Battery storage provides the greatest benefits to those who live in states with no net metering or anywhere that offers less than full retail value for net metering. Without a way to store the solar power that you don't immediately use, that energy will be lost to the grid without compensation.
In states that experience frequent grid stress like Texas and California, battery storage can also mitigate the impacts of rolling blackouts. Additionally, the cost of a solar battery can be worth the initial investment if your system is eligible for local incentives and the 30% federal solar tax credit.*
Why are Lithium Solar Batteries So Expensive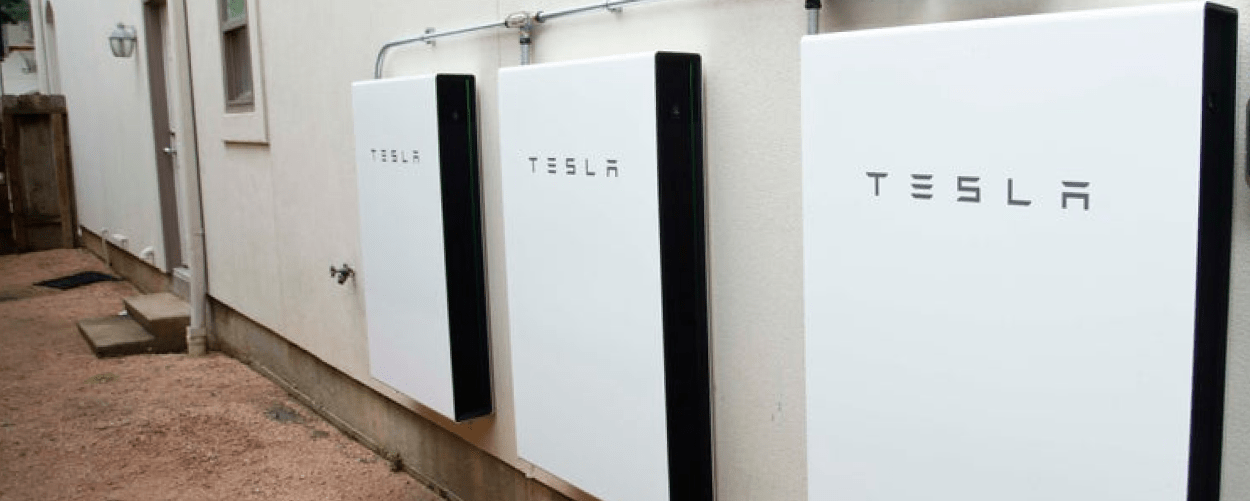 As the demand for solar has increased, the raw materials necessary for their production have followed suit. The price of cobalt — a byproduct of copper ore and nickel mining — has shot up.* Cobalt makes up a surprisingly larger element than lithium in solar batteries and comprises about ¼ of the overall lithium-ion battery cost.*
While lead-acid batteries are cheaper than lithium batteries to produce, they have much shorter lifespans, a lower capacity for electrical production, and require more maintenance, making them less ideal for efficient storage.
Fortunately, despite the increased cost for raw materials such as cobalt, the price of lithium-ion batteries has fallen 97% over the past 30 years.* Despite a slight recent spike due to current supply-chain volatility, the price is expected to fall again by 2024.*
Benefits of Installing Solar + Storage Together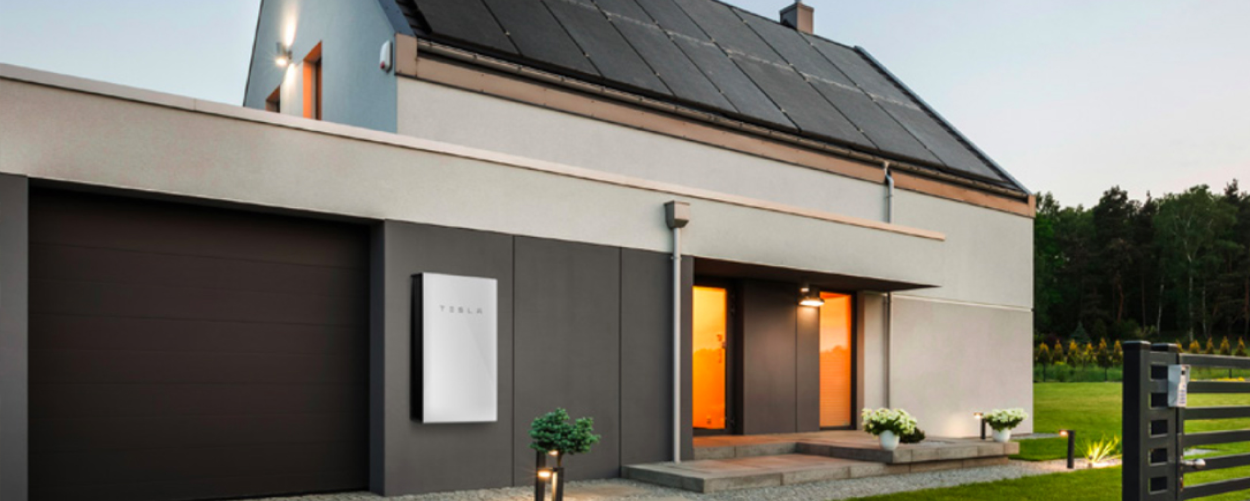 By bundling your solar panels with battery storage, you may ultimately save on installation costs by scheduling one round of labor and permitting. Additionally, your home benefits from clean energy and energy resiliency right off the bat, protecting you from potential grid outages from day one.
Should you choose to install a battery later after your solar system has been up and running, the process will be broken into separate stages, which often includes additional labor and permitting costs.
Unfortunately, some batteries are not capable of retrofitting onto a solar panel due to the configuration, or coupling, that exists between your PV panels, inverter, and solar battery storage.
Solar power is generated and stored as DC (direct current) energy, but the appliances and devices inside your home require AC (alternating current). Fortunately, as new models of PV systems hit the market, many contain DC-coupling, or internal inverters that make the process of converting DC to AC more efficient.
If your system is AC-coupled, there can be an increased loss of energy due to the multiple conversions necessary along the electrical pathway from panel to appliance. Rewiring for a retrofit battery in this case requires changing the components of your configuration and would entail additional installation fees.
You may also want to consider other factors for the most efficient integration, including the brand of your system, area location, direction and slant of your roof, and how many KWh you need to produce.*
Should I Get a Battery with My Solar System?
So, what should you choose — home solar plus battery storage, or wait and add a battery later?
While prices are expected to decline over the next few years on solar lithium-ion batteries, the scarcity of raw materials supply could trigger a temporary increase. Keep in mind, however, that as soon as you install a battery, you'll be able to draw less power from the grid. As electricity prices continue to rise, you can expect that bill to become more expensive in the months and years ahead.
Ultimately, your electricity savings in addition to bundling the costs of installation could negate your potential savings by waiting until 2024, or beyond, to add a battery to your PV system.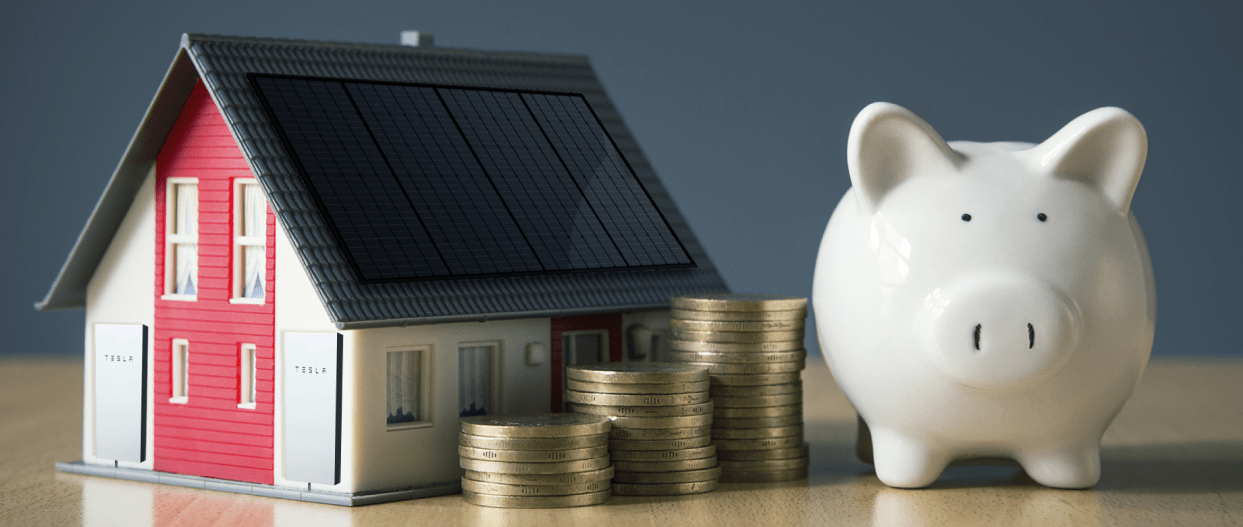 Sunnova Can Brighten Your Day
Regardless, if you decide to wait, make sure you work with a trusted solar company like Sunnova so you can opt for a solar system that's storage ready — saving you from a hassle and additional costs down the road.
Sunnova offers loan and lease options for home solar + battery storage and add-on battery storage, providing power when you need it most. With our 25-year system warranty and tech support and 24/7 intelligent monitoring, you can stay on top of your account and system's performance at home or through our online app.
At Sunnova, we offer a better energy service at a better price. Talk to one of our solar experts to learn how you can have power when you need it most.
Discover how to make the sunshine work for you!