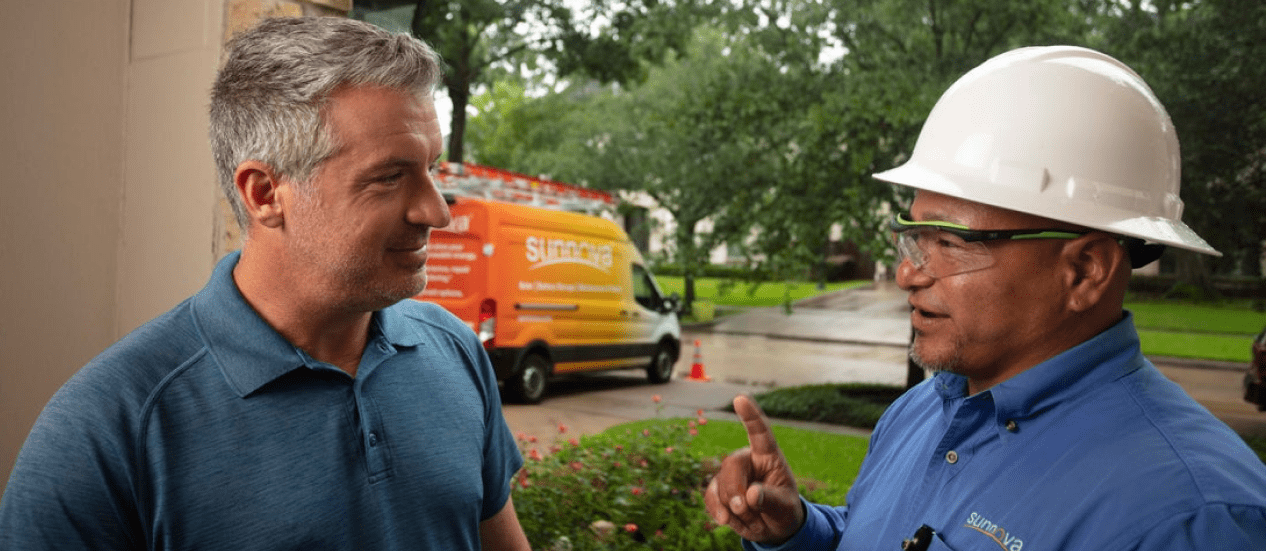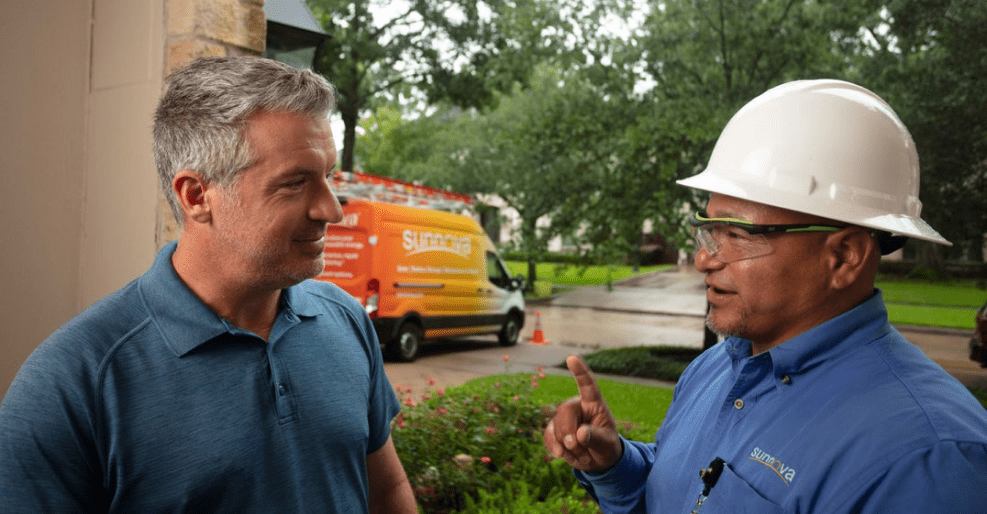 A warranty instills confidence. It's a testament to a company's product or service and gives customers peace of mind that their purchase will live up to a certain standard of quality.
If you're one of those people who shops for top-notch deals, research highly-rated products and pursue the best warranty protection, we encourage you to keep reading. It pays to perform due diligence to gain the best return on any investment, especially when it comes to protecting your home.
For homeowners who want to reduce their carbon impact and offset their electricity use with clean energy from the sun, rooftop solar panels are an ideal option. And, since solar energy is the most abundant energy source on Earth, let's take a deeper dive and learn why a solar panel warranty is important.
Research Your Solar Provider

Whether you choose to buy or lease your solar system, a comprehensive warranty is important for ensuring your solar panels perform as expected for the life of your solar agreement. It is critical that you understand which home solar warranties are optimal to protect your investment. Since your residential solar panels will help control your home's energy costs for multiple decades, it's important to know what your warranty does and does not cover.
As you're researching, look for solar companies that have a good reputation, offer high-performing solar panels, and work with reputable, experienced dealers and installers. The dealer or sales team member can explain the terms of a warranty, so this is something you should also review. Be sure you understand:
The scope of what the warranty covers
The length of coverage period (and if there are any caveats)
What is excluded from the warranty
Before you sign on the dotted line, check out review sites and ask for testimonials from other customers. It's also a good idea to listen to a public company's earnings statement to gauge whether the solar provider is likely to be in business over the next 25 years to service your system. If you have any doubts about their longevity, keep shopping.
Different Types of Solar Panel Warranties
Installation warranty: If the solar provider you have chosen only offers an installation warranty, it's wise to reconsider your solar provider. An installation warranty is important, but your home solar warranty should cover installation, parts, and equipment. The installer should also be responsible for fixing any damage he or she causes to your home or property during the installation process. If your home solar warranty doesn't cover parts and equipment, you may be liable for any damage or defects down the road.
Product warranty: A product warranty covers the structural integrity of the solar equipment, including the solar modules and inverter. Many times, a solar provider will offer coverage for around 10 years, which sounds like a decent time period, but not when compared to other providers that offer 25-year product warranties. If your solar provider doesn't multiple product warranties, it's wise to find a company that offers comprehensive coverage (like Sunnova), that offers coverage along with comprehensive monitoring and customers service.*
Manufacturer warranty: With a manufacturer's warranty, you still need to pay someone to service the home solar system to take advantage of the warranty. If that's not quite what you want, choose a solar provider that will handle everything for you – from servicing the equipment to working directly with the manufacturer to replace any parts and repair any faulty equipment.
Extra Benefits of a Solar Panel Warranty
In addition to a quality solar panel warranty, look for added benefits to help improve your purchase power. Inquire about 24/7 system monitoring to track your solar production and help gauge your system's output when weather conditions change.
Around-the-clock monitoring can help identify if your solar system isn't producing the amount of energy expected. Find out if your service provider will monitor your system for you and proactively send service technicians to help identify and resolve any issues over the life of your system.
If your home solar system isn't performing the way it should, make sure your provider guarantees the repairs. In addition to a reliable solar panel warranty, other perks can include zero-down financing and solar leasing versus buying options.
Which Solar Panel Warranty is Right for You?

Read the entire purchase agreement to fully understand the type of home solar warranty offered with your purchase. The best choice for a home solar warranty is a comprehensive warranty that covers the major components of your solar system for 20-plus years, and protects all the parts and equipment.
An all-inclusive home solar warranty should offer full repair or replacement coverage for panels, inverters, all wiring, and connections. Read the fine print and ask questions when you don't understand something. A qualified solar provider specialist should be able to walk you through a home solar warranty and explain it in detail.
Sunnova Protect® for Sunnova Systems
When you install solar panels or solar plus battery backup from a Sunnova dealer or installer, your system will be covered by a Sunnova Protect® Platinum plan.* For 25 years, this plan ensures your solar equipment and installation are protected and perform to our customers' expectations and manufacturer's specifications.
Over the years, your solar system will suffer from unavoidable wear and tear, and a projected amount of degradation, and the price of repairs can add up quickly. Our coverage offers peace of mind, knowing that you won't have any out-of-pocket expenses for covered repairs over the next two-plus decades. Understand that our warranty excludes certain damages, such as catastrophic events or damage caused by customer behavior. Therefore, you'll see it referred to as a "Limited Warranty" in your solar contract.
By proactively monitoring your home solar system's performance, the Sunnova team will perform remote assessments to diagnose any problems and manage repairs from start to finish. We also offer energy guarantees on certain products, in specific markets. This means, if your system doesn't produce the amount of energy specified in your contract, Sunnova will either credit solar customers or refund the difference.*
Sunnova Protect® Services for non-Sunnova Systems
If you didn't buy your solar or solar plus storage system from Sunnova, you can still enjoy system protection with our Sunnova Protect Services® coverage. These 10-year plans are available at both basic and premium levels, depending on your needs. Decide if you only need system monitoring and diagnosis, or the additional protection of full warranty coverage.
Even if your installer is no longer in business, with Sunnova, you won't have to worry about your system's production and performance. And if you choose warranty repair, you'll never have to spend time negotiating with manufacturers, filing claims and scheduling service calls. Our team takes the guesswork out of solar system maintenance.
Please note: These service plans require equipment to monitor your solar system. If you don't have the required equipment, there is an additional charge under the Basic Plan. The equipment is included in the price of the Premium Plan.
Sunnova Protect® Services Basic Plan
Sunnova Protect® Services Premium Plan
System Monitoring

Performance monitoring, access to production data, and easy account management

System Diagnosis

Hassle-free remote assessments, total management of your system's performance, and production simulation to predict system performance

Complete Warranty Management

Management of all aspects of the manufacturer's warranty on your behalf, including troubleshooting your system and organizing all equipment returns and replacements.

Expert Warranty Repair

Repair or replacement of covered equipment by certified solar technicians—at no cost to you.
Ready to learn more about how you can benefit from a solar panel warranty?