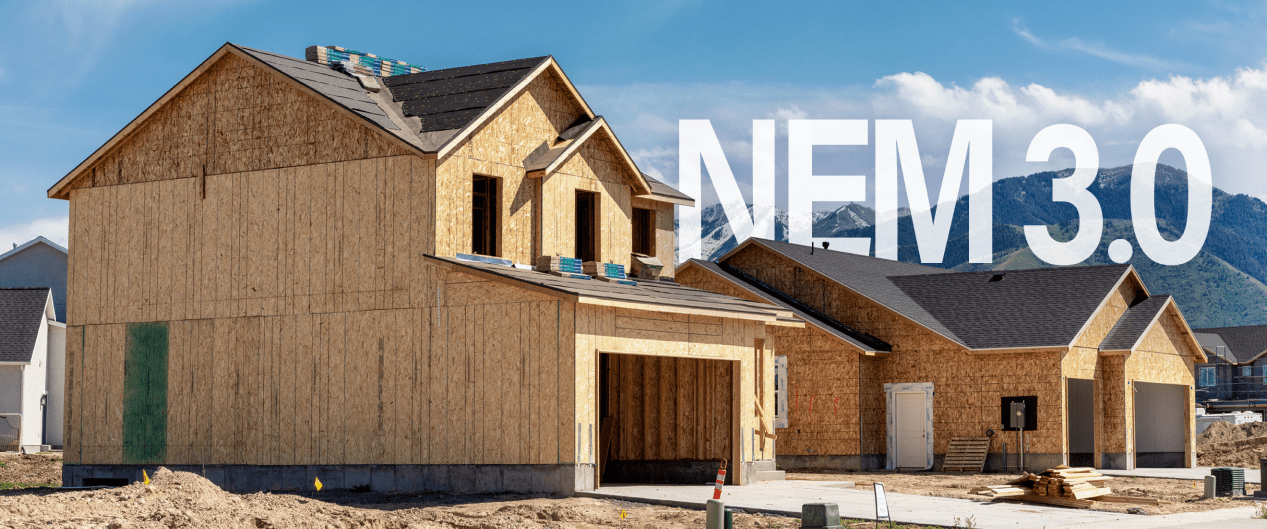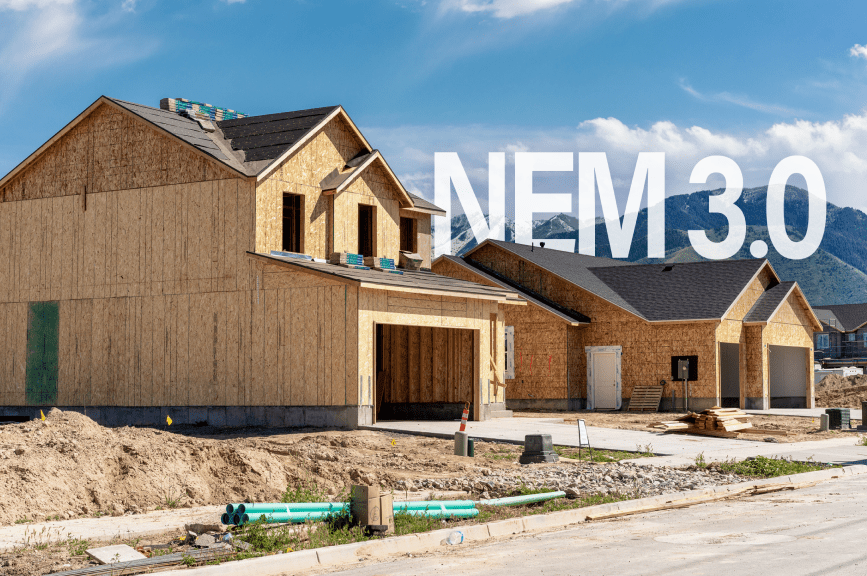 It's been just three years since the building code requiring solar on new home construction in California went into effect — and the rules for rooftop solar are changing again. This time, in favor of the utilities.
Two decades before the solar home mandate was even conceptualized, the Golden State enacted legislation that allowed homeowners to send their excess solar power to the grid and receive credits on their electricity bill at the full-retail rate.
It was the nation's first net energy metering (NEM) policy, and it was a resounding success.
Over the years, net metering enabled California to become the undisputed national leader in solar, reaching the 1-million-mark for solar rooftops in 2019.*
From NEM 1.0 to NEM 2.0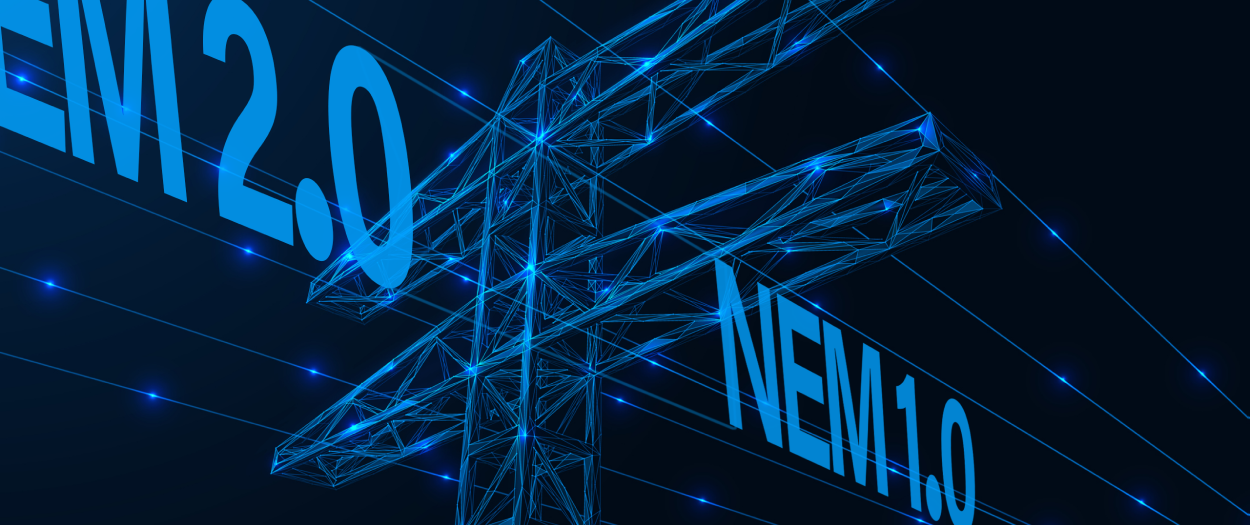 The first version of net metering policy was in effect from 1996 to 2016, until California's investor-owned utilities (IOUs) reached 5% of their power demand from residential solar generation. The following year, the successor tariff, NEM 2.0, was enacted.
The second iteration of California's net metering policy remained largely the same with a few small changes (the addition of non-bypassable charges and a shift to time-of-use rates). Although solar customers weren't credited for the full-retail rate under NEM 2.0, the credits were still high enough to make the payback period on a customer's solar purchase investment around five years.*
The third iteration of net metering (now called 'net billing') is quite different.
NEM 3.0 Brings Major Changes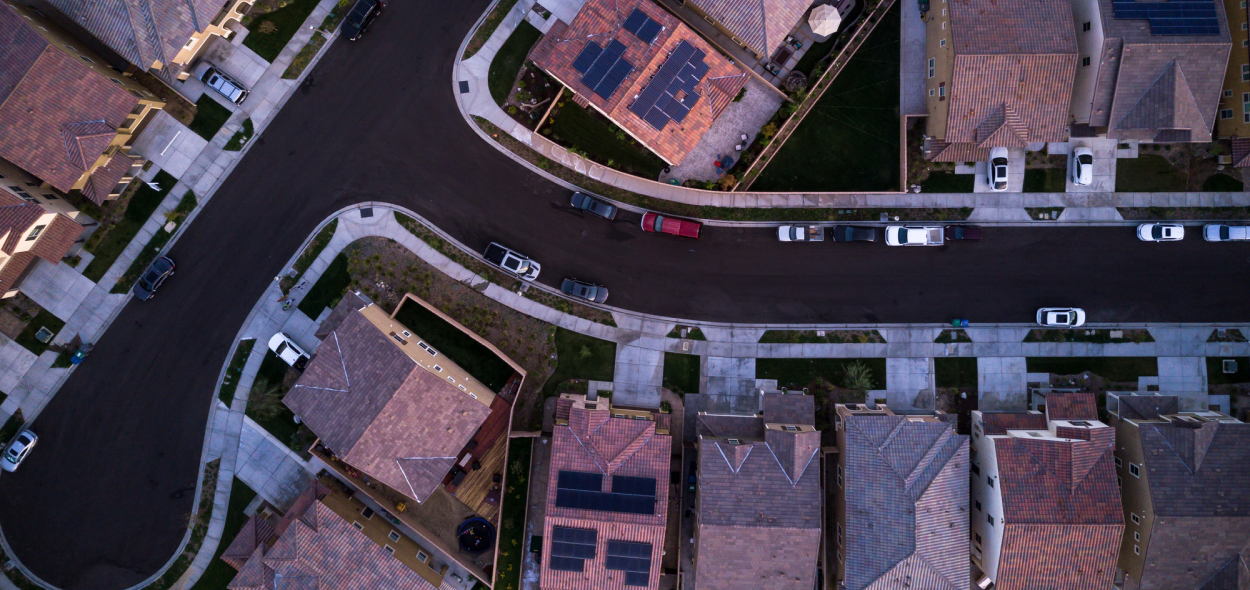 In December of 2022, the California Public Utilities Commission (CPUC) — which regulates the IOUs — voted to adopt NEM 3.0. The goal, according to the CPUC, was to promote grid reliability and incentivize solar plus battery storage. However, the Commission did so by reducing the value of solar exported to the grid by such a degree that the payback period for solar-only systems has nearly doubled. This means it will take about twice as long for customers who purchase solar systems to realize a return on solar-only systems.
For new home construction, the key takeaway is this:*
NEM 3.0 reduces the credit rate for solar exported to the grid by more than 75%, from about 30 cents per kWh to about 5-6 cents per kWh. The new homes sector isn't eligible for adders, which bump the final net billing credits up a few cents for other ratepayers.
Read about all the changes of NEM 3.0 that impact solar customers in California from mid-April onward.
What NEM 3.0 Means for Current Customers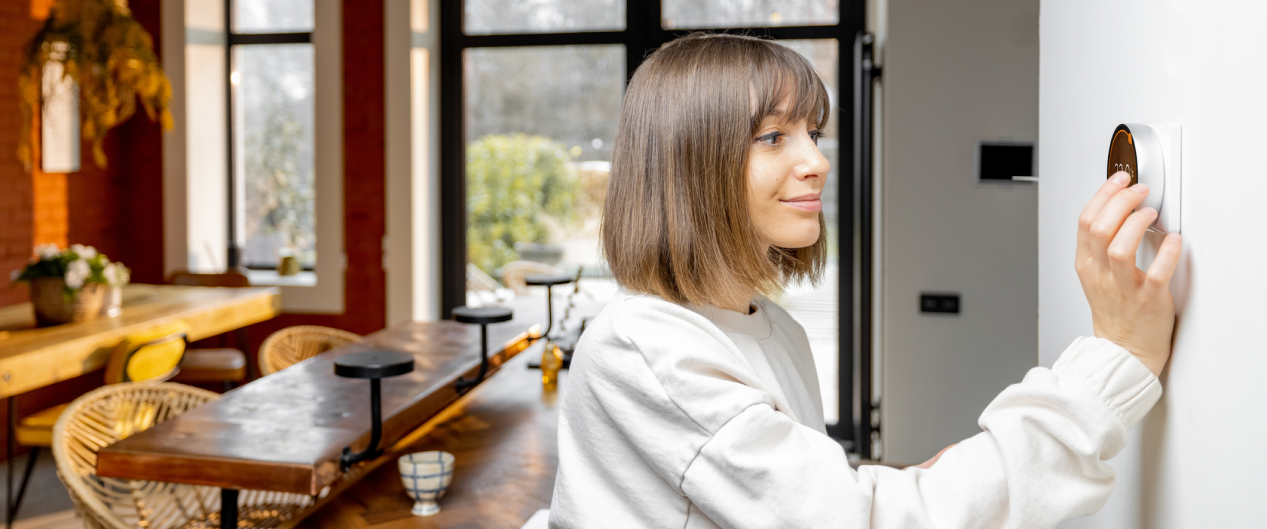 The CPUC ultimately agreed not to implement any retroactive changes for customers who went solar under the first two versions of net metering.
Solar customers under the first two net metering tariffs can also:
Add batteries to their solar panels without impacting their net metering status
Change out equipment if something breaks as long as it doesn't increase their system size by more than 10%
Schedule home electrical service panel upgrades
Fortunately, the grandfathering stays with the system, not the homeowner (there was some initial confusion about home sales). If a home with solar installed under NEM 2.0 is resold, it will remain on that rate structure for the duration of its term, or 20 years from its original date of approval.
The Importance of Incentives in 2023
As credit rates for solar-only systems decline under NEM 3.0, incentives will become increasingly important for homebuilders in order to keep costs as low as possible.
Incentives for green home building, new construction and property improvements will be crucial in 2023 and beyond. These include:

Title 24 Self-Generation Credit
In the Title 24 calculator, points are given for battery storage which can reduce the other energy efficiency measures required.

45L Home Tax Credit
$2,500 for homes meeting the ENERGY STAR® standards and $5,000 for meeting zero energy ready home (ZERH) requirements. Note that most builders in California are already building above 45L due to the code requirements.

BUILD Incentives
Offered by the California Energy Commission (CEC) and available for qualifying projects that promise to reduce GHG emissions and lead to a reduction in utility costs for building occupants.

Investment Tax Credit (ITC)
Under the investment tax credit, the party who owns the solar system and battery may be
eligible for a 30% tax credit
.
*
In incidences, like build-to-rent where the builder owns the system, they may claim the ITC.
How to Talk About NEM 3.0 to Homebuyers?
As a builder, it's important to communicate to buyers a few of the key changes about how net metering credits have evolved in 2023 and beyond. Homeowners with solar will still be able to earn credits for the solar they send to the grid, but now solar plus battery storage makes more sense than ever before.
As severe weather continues to increase across California, homebuyers can improve their energy resiliency by adding a battery to their panels once their solar system has been activated, and protect themselves from outages and rolling blackouts, too.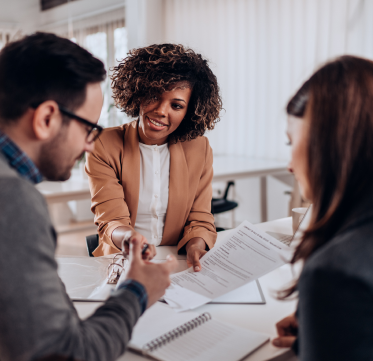 Discover how you can become a homebuilder partner with Sunnova.