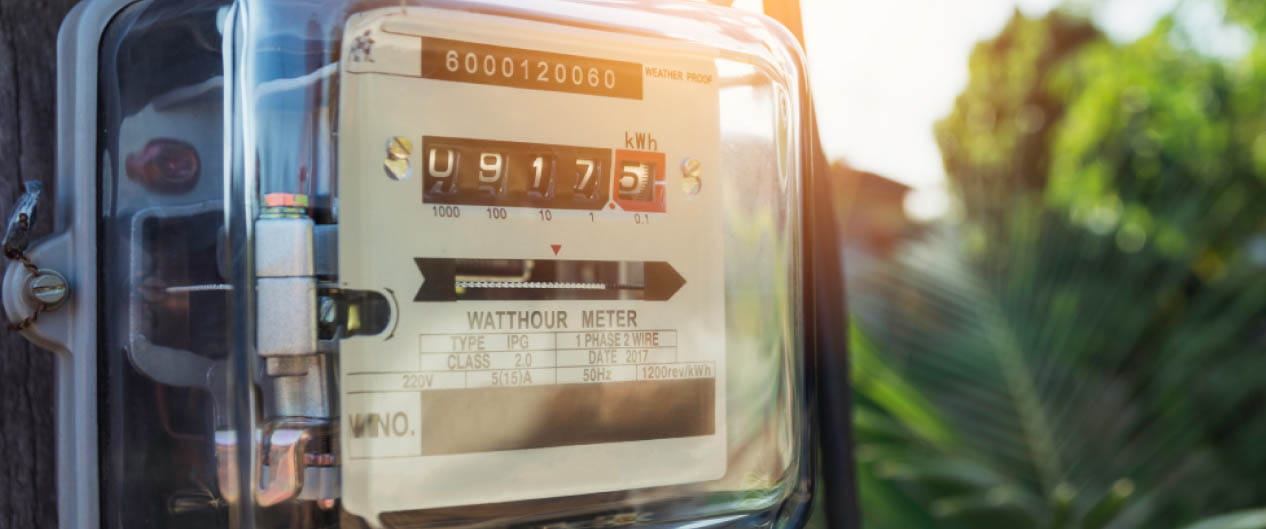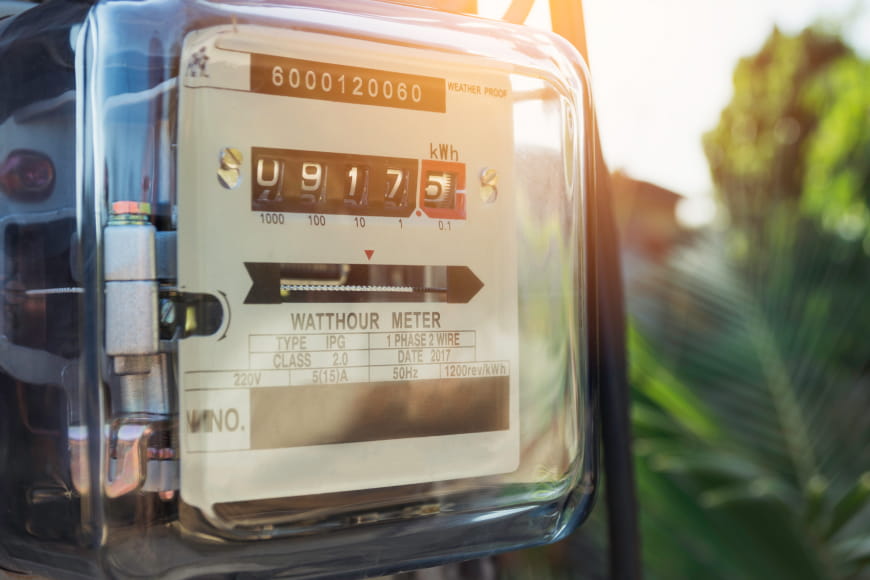 In an effort to modernize the grid, the Golden State's new net billing model reduces the credit rate for sending solar power to the grid.
California, the global economic powerhouse plagued by sea level rise, unrelenting drought and devastating wildfires, has made fighting climate change as iconic as its fan palm trees.
Over the past three decades, high electricity rates and solar-friendly policies like net metering have enabled more than 1.5 million rooftop installs on homes and businesses across the Golden State.*
Now, like our climate, the solar industry is changing.
The Evolution of Net Metering in California
For nearly two years, solar advocates and California's three investor-owned utilities (IOUs) have been at odds on how to revise the state's net energy metering — the billing mechanism that enables California residents to earn financial credits for the solar power they send to the grid.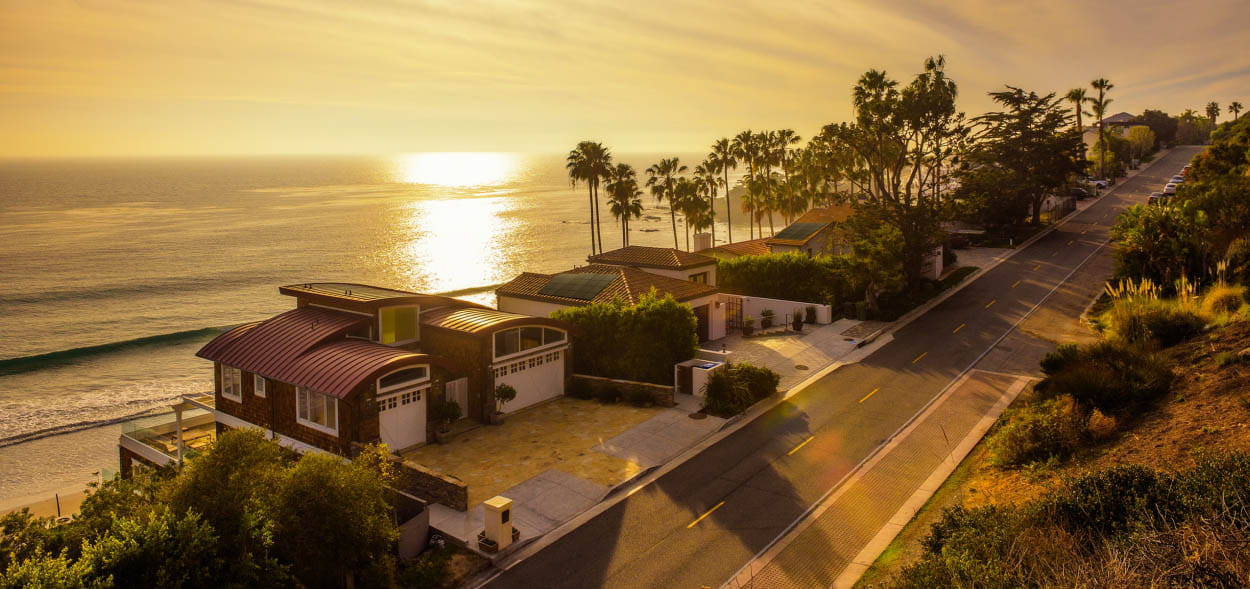 Enacted in 1996, the state's first net metering policy was designed to incentivize residents to go solar by offering a full-retail rate for their surplus power. The policy (now called NEM 1.0) was so successful that utilities began reaching their solar cap within a decade.
In 2017, its successor, NEM 2.0 was enacted, requiring solar customers to adopt time-of-use (TOU) rates where bill credits varied based on electricity demand.
For years, net metering credits made solar panels accessible to more Californians, while IOUs argued solar customers weren't paying their fair share for using the grid (yet this 'cost shift' theory has been debunked time and time again*).
After months of listening to the heated debates of utility lobbyists and solar supporters, the California Public Utilities Commission (CPUC) on Dec. 15 voted unanimously to adopt a third version of net metering.* They're calling it "net billing," and it's quite different than its predecessors.
How NEM 3.0 Aims to Modernize the Grid
It's no secret that California's grid is becoming increasingly stressed. So, it makes sense that regulators are looking for ways to address grid reliability during peak demand and encourage distributed storage to help the state progress toward its climate goals.
NEM 3.0 takes a theoretical approach to modernizing the power grid by making solar with battery backup more valuable than stand-alone solar
The new rate structure:
Replaces net metering with net billing to inspire the shift from a primarily solar-only market to one that emphasizes solar plus batteries.
Bases the value of exported solar on a flawed "avoided cost" rate rather than retail value.
Credits solar customers about 75% less for the solar power they send to the grid once NEM 3.0 takes effect.
Declines to adopt retroactive changes for current customers, so residents with solar under NEM 1.0 and NEM 2.0 won't be affected.
Sets a target of nine years for customers to break even on the cost of installing solar, nearly double the current five-to-six-year payback period.
Declines to impose a "solar tax" or the $8 per kWh monthly charge on new residential systems.
Now requires solar-only customers to cut their system sizes in half to offset the dramatic drop in export compensation.
Start Your Project Today
Talk to a solar expert to see what type of system is right for you.
Our Commitment to Make Clean Energy Accessible for All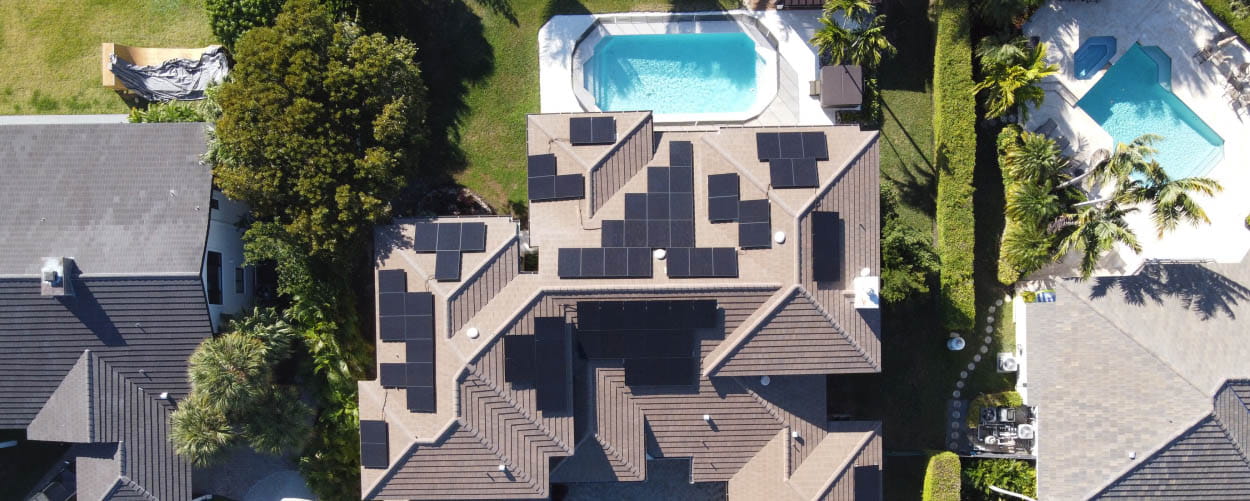 At Sunnova, we recognize that residential solar currently makes up about 50% of California's annual solar capacity additions, demonstrating the value that distributed solar provides to local communities and to achieving statewide clean energy goals. Studies have shown that distributed solar plus storage can help California households save $300 a year, resulting in $400 billion in annual savings.
We know that rooftop solar can help all ratepayers save money, even if it's not on their roofs. As such, Sunnova was part of a small group of companies and non-profits that worked tirelessly to submit written testimony, meet with utility commissioners and show up at rallies in support of solar deployment across California.
Despite the biggest outpouring of public support for a clean energy policy decision in California history, the investor-owned utilities spent $40M in lobbying efforts, outspending solar groups 10 to one.*
While NEM 3.0 isn't perfect, we feel the CPUC's decision will result in a necessary transition from a solar-only market in California to a solar + battery market.
Sunnova CEO John Berger
"Given the negative impacts of climate change and increasing utility spending on expensive infrastructure such as transmission, now is not the time to back off from deploying more distributed clean energy. Sunnova is committed to ensuring that all Californians can continue to access clean, reliable energy services like solar plus storage."
Can Californians Afford Not to go Solar?
A central theme of the new net billing structure is to pair solar panels with battery storage. By devaluing solar-only systems, Californians are forced to adopt batteries to get a reasonable return on investment.
Considering the additional cost of adding a battery to home solar panels, there is concern that NEM 3.0 will create financial barriers to installing solar panels in the years ahead.

However, as electricity prices continue to rise in California and the weather events threaten grid stability, can California ratepayers afford not to go solar? By creating clean energy on-site and storing it for later use, home and business owners can lock in energy costs over the long term while sustaining power during grid interruptions.
Innovative solar financing options have made solar and battery storage more accessible. Third-party ownership lets residents install systems for no upfront costs. Those who want to buy their systems outright can take advantage of California solar and battery incentives that make clean energy cost-competitive with traditional electricity.
Go Solar Today!
Discover how you can go solar today and maximize the return on your investment.
A Look at NEM 3.0 Changes in Greater Detail
All residential and commercial solar installation applications approved after the new billing structure takes effect (scheduled for April 15) will fall under NEM 3.0. This updated approach to crediting rooftop solar systems will apply to residential and non-residential customers in the state's three investor-owned utility territories: Pacific Gas & Electric, San Diego Gas & Electric, and Southern California Edison.
Here's a deeper look at a few crucial changes of NEM 3.0.
Net Billing and Avoided Costs
For more than two decades, California solar customers have earned net metering credits at the retail rate of electricity. With the transition to net billing, these credits will be closer to wholesale electricity prices — much, much lower.
From April of 2023 onward, the value of solar exported to the grid will be determined by an avoided cost calculator (ACC). This complex metric aims to predict the cost a utility avoids for each kWh of electricity it doesn't have to purchase when rooftop solar provides the energy instead. These rates vary every hour, every day, every month, and in every utility territory. It's important to understand that the ACC is flawed. The metric is based on assumptions about the cost of solar without accounting for inflation, the rising cost of materials and more.
In fact, the ACC that the utilities commission approved is so complicated and volatile that it's difficult to predict how these credits will truly play out. What we do know is that solar power has a higher value when electricity demand is higher, such as evenings and hot summer days.
Export Credit Rates and Adders
According to initial calculations by the California Solar and Storage Association (CALSSA), NEM 3.0 will reduce credits on average from 30 cents per kWh to 5-9 cents per kWh for residential and 5-6 cents for commercial. These are the base rates. Residential customers in PG&E and SCE territories will receive slightly higher credit rates based on "adders" that bump the rate up 2-4 cents more.* Low-income customers are also eligible for additional compensation on top of the base rate.
It's important to note that a handful of caveats exist for the adders, officially named ACC Plus. Solar advocates, acknowledging that export credits should be reduced from their decades-long full-retail rate, asked for a "glide path" that would have gradually reduced credits over the years to avoid a dramatic cut that would stifle new solar projects.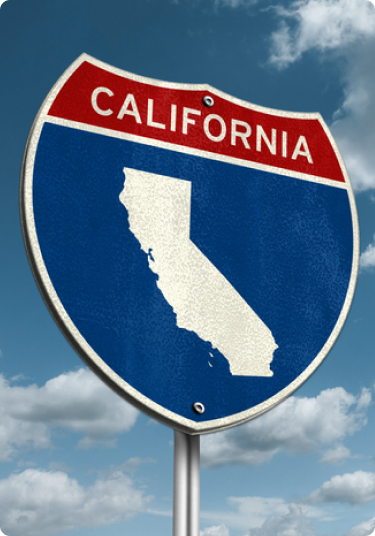 Instead, the CPUC favored a glide path that exists only in name: A few additional cents per kWh for the first nine years (for customers who go solar in the next five years with a 20% drop each of those five years), and only in two of the three IOU territories — with no adders for commercial or new homes. The so-called "solar cliff" is perhaps the solar industry's biggest loss of NEM 3.0.
Differentiated Time-of-Use Plans
In another move to promote storage, NEM 3.0 requires residential solar customers to enroll in new "highly differentiated" TOU rate plans that charge much more for electricity during peak demand, and much less when demand is lower. These rates, also called "electrification rates," are designed to encourage homeowners to move away from using fossil fuels and transition to an all-electric home.
High-differential TOU plans create a greater benefit for solar customers who add batteries by incentivizing them to store solar power during the day and use that saved power once the sun goes down and the grid is congested.
Current California NEM Customers
Among notable wins for the solar industry was the CPUC's final decision not to implement retroactive changes. As a result, residential and commercial solar customers who receive credits under NEM 1.0 and NEM 2.0 programs will continue to receive the same export rate for 20 years after their interconnection date. Once these customers reach the end of that period, they won't be eligible for adders but, rather, the current ACC rate for exported solar power.
What about increasing the size of your solar system? Customers can modify their solar systems by up to 10% and stay within their current rate structure.* Anything above this change will push residential and commercial customers into NEM 3.0 rates.
A Trusted Leader in Solar and Battery Storage Service
For commercial and residential customers who aren't able to install solar in California before the cutoff for NEM 3.0, you can still enjoy an attractive return on your solar investment by adding storage to your system.
Sunnova is a national leader in solar and energy storage services. We offer our SunSafe® solar + battery storage service in more than 40 states and territories — and California is our largest market.
In addition, every new Sunnova solar plus storage system comes with our industry-leading 25-year Sunnova Protect® Platinum plan that safeguards your investment with worry-free, hassle-free maintenance, service repairs and replacements.
Ready to install solar with storage or add a battery to existing panels?